GSP Belgrade



Page 2: Belgrade/Beograd KT4 Trams

All images link to larger copies which will open in a new window/tab

This page Tatra KT4 trams running in Belgrade/Beograd in 2016.

The Belgrade tram system is a 1000 mm gauge network that in 2011 had 10 routes running on 43.5 kilometres (27.0 mi) of (at least mostly double) track in the city of Belgrade, the capital of Serbia. It is operated with around 200 trams, including ČKD Tatra KT4, CAF Urbos, and DUEWAG Be 4/6 vehicles. The first tram line was introduced in October 1892. In the late 2000s, complete reconstruction of the system commenced. The system is operated by GSP Belgrade (Serbian: ГСП Београд / GSP Beograd) is a public transit company for the city of Belgrade. The acronym GSP stands for Gradsko saobraćajno preduzeće (Градско саобраћајно предузеће, English: City Transport Company). GSP has approximately 6,200 employees. Ref: wiki



Tatra KT4 is the name of a 4 axle type articulated tramcar developed by the Czech firm ČKD Tatra. The first pre-production vehicles entered service in Potsdam in 1975, with the first production vehicles in 1977. A total of 1,747 units were built, with initial deliveries to East Germany (DDR) and later The USSR and SFR Yugoslavia. KT4 variants were built for both standard gauge and metre gauge tramways. Production of the KT4 tramcar was halted in 1991 due to worldwide economic and political changes at the time. Production was briefly resumed in 1997 to construct the last 20 units for Belgrade, Serbia.



Since the start of the 1990s many of the earliest production tramcars have gone through extensive refurbishment and rebuilding, including the replacement of folding doors and the installation of low floor centre sections.

Belgrade had 220 Tatra KT4 trams built between 1980–1997. They remain the mainstay of the Belgrade system.


GSP Belgrade



Page 2: Belgrade/Beograd KT4 Trams
All images link to larger copies which will open in a new window/tab
A selection of Belgrade KT4 trams

Photos: (c)Ian Boyle 17th May 2016
KT4 Tram 208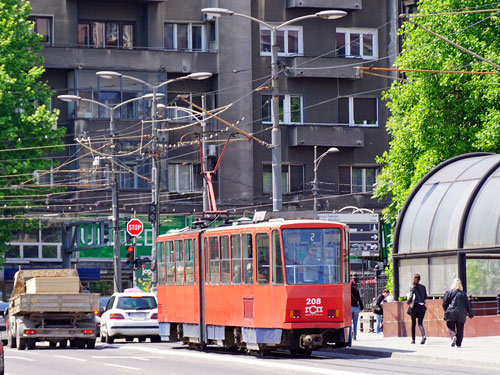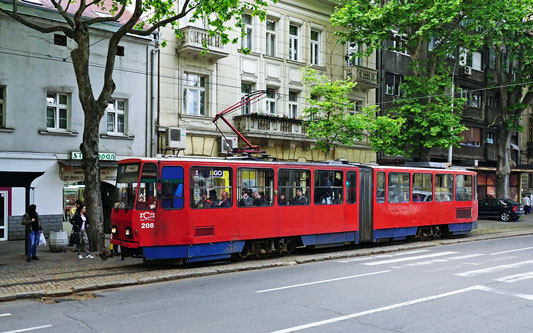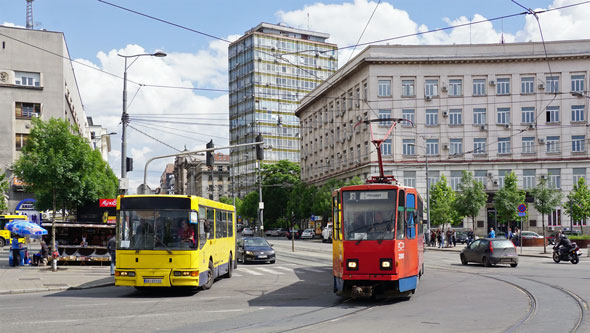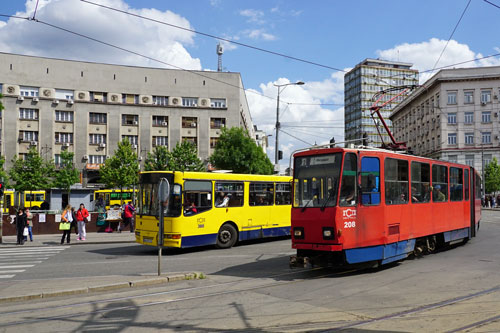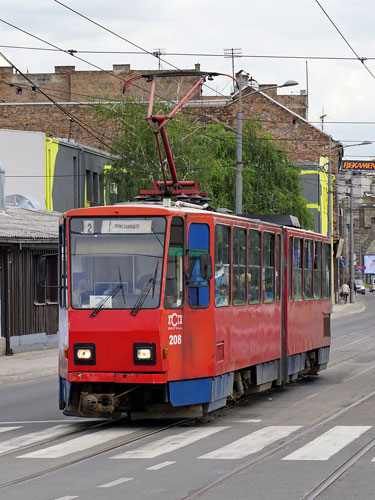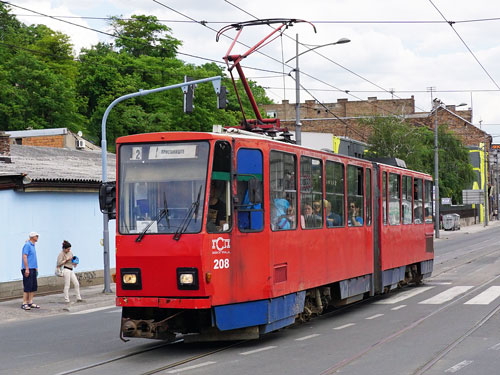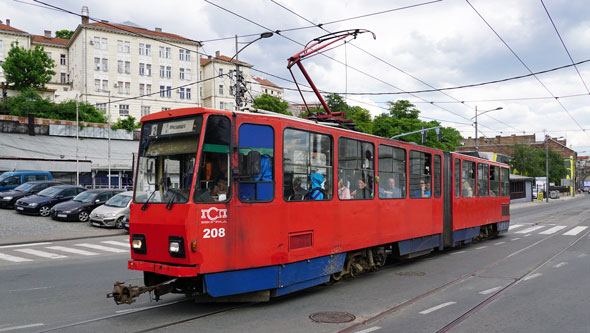 KT4 Tram 220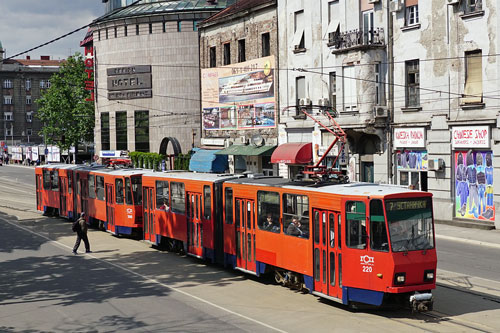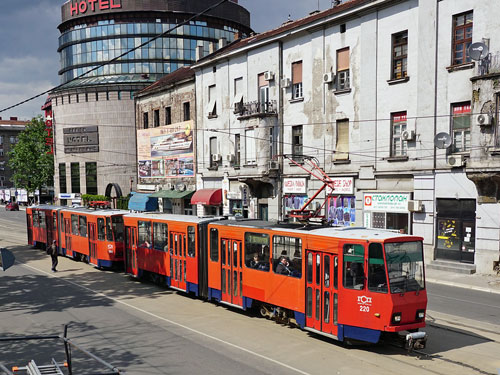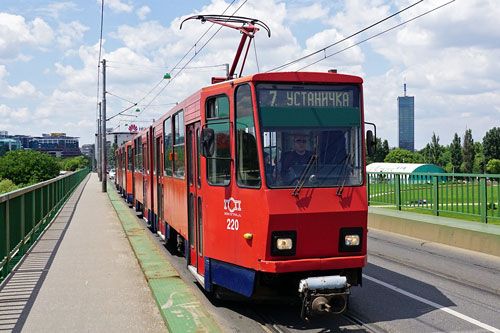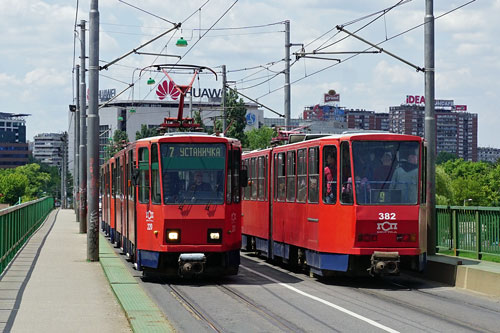 KT4 Tram 223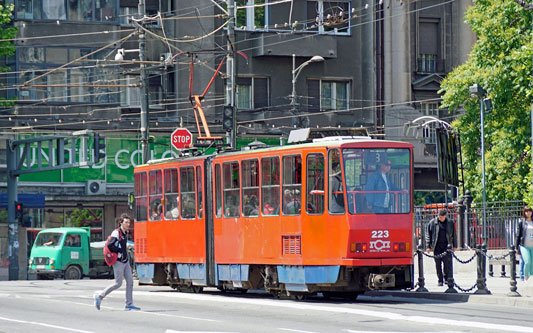 KT4 Tram 229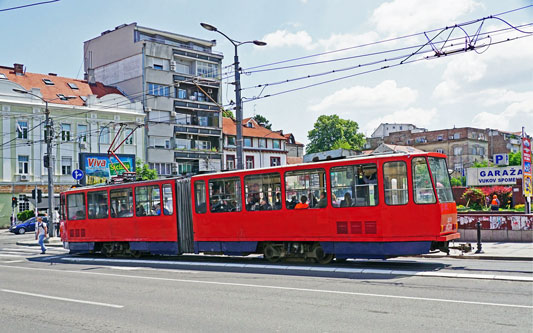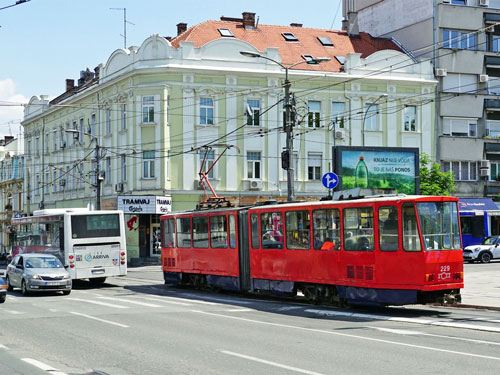 KT4 Tram 232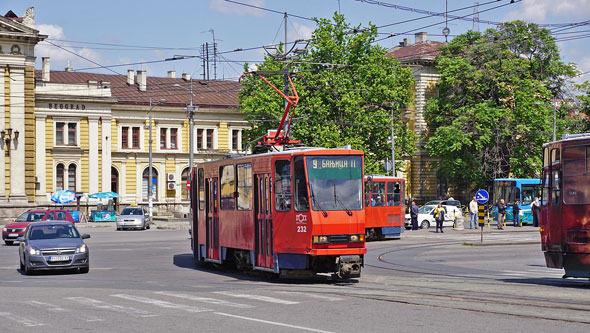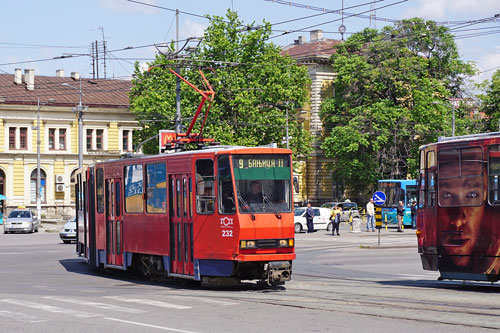 KT4 Tram 235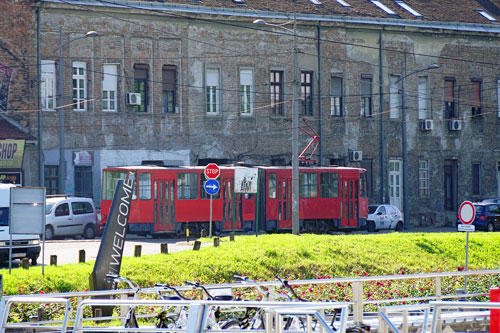 KT4 Tram 236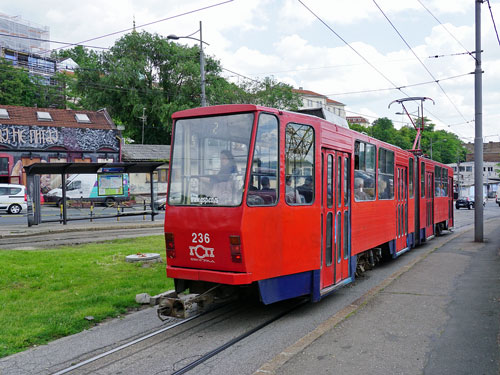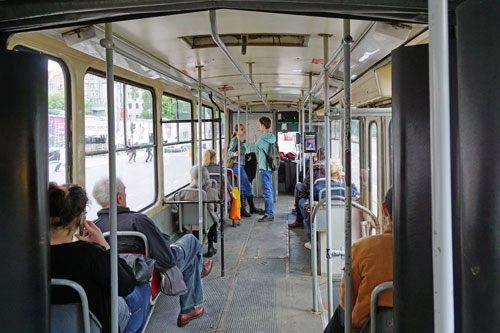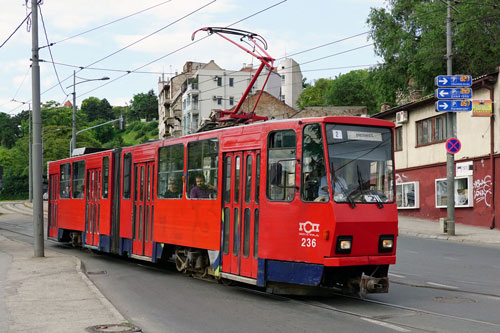 KT4 Tram 242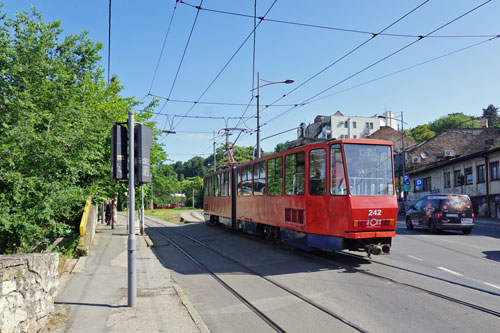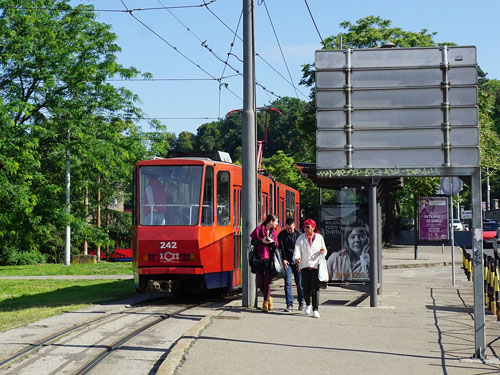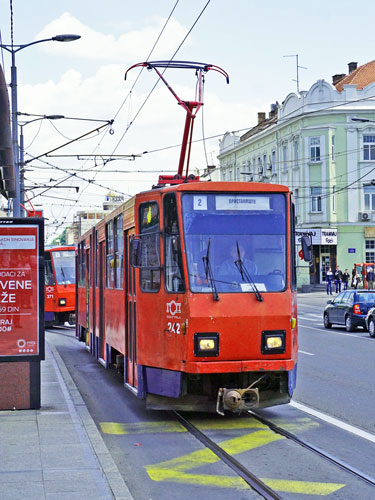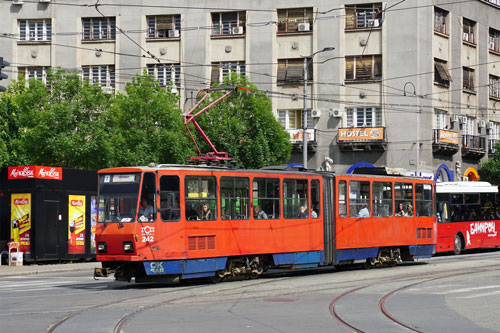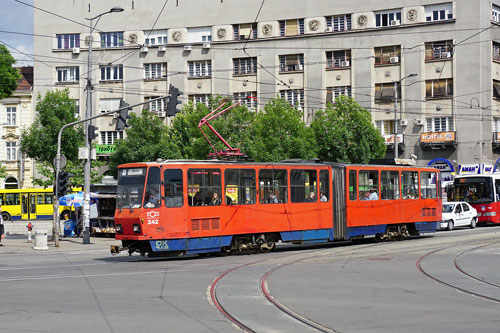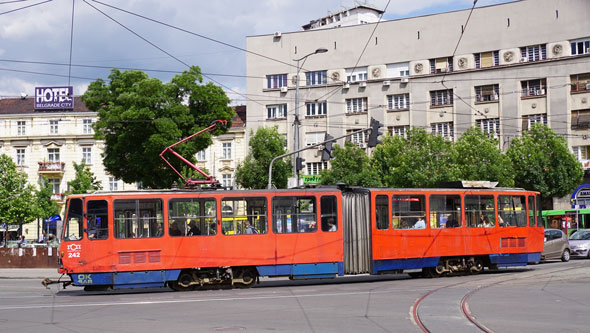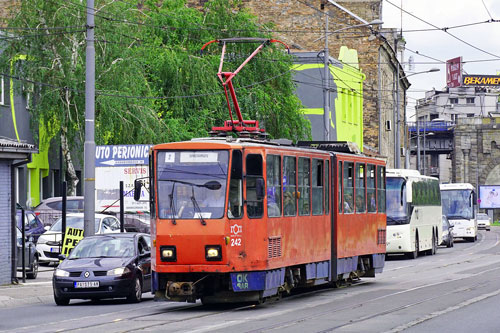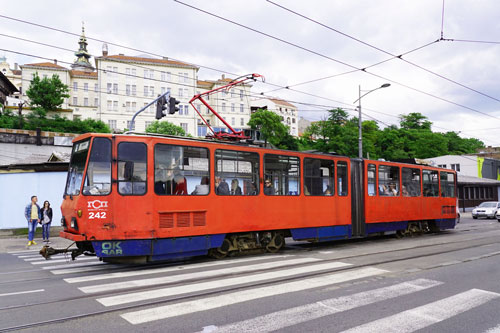 KT4 Tram 246+382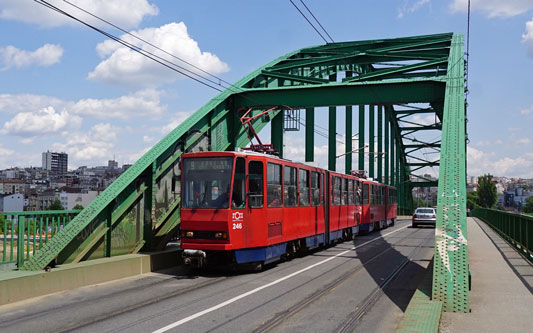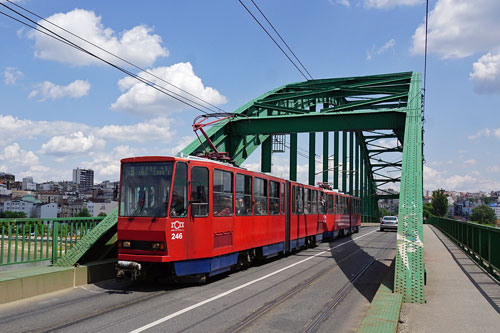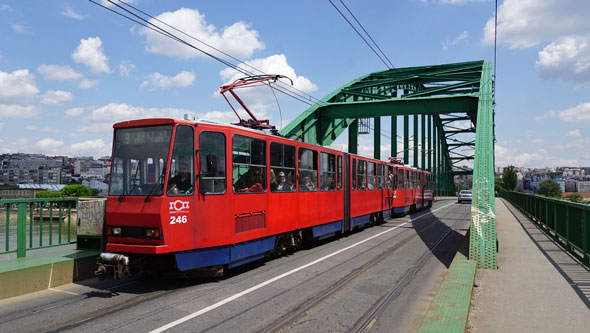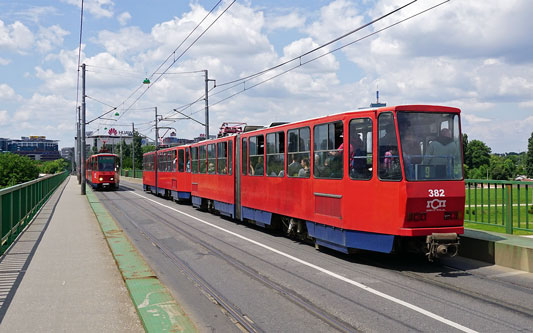 KT4 Tram 250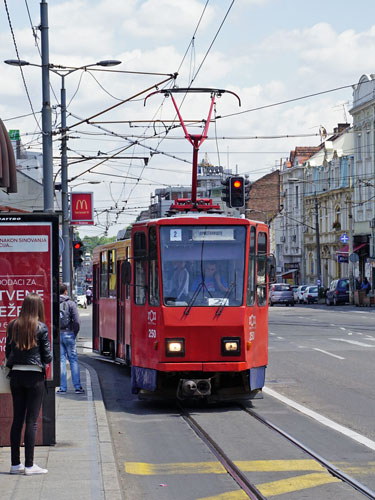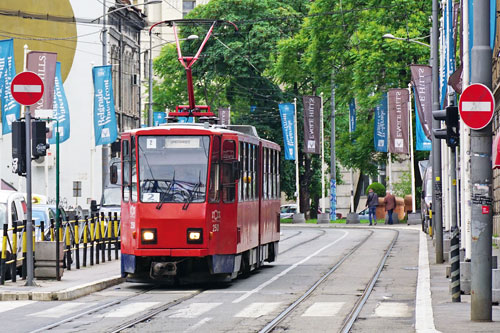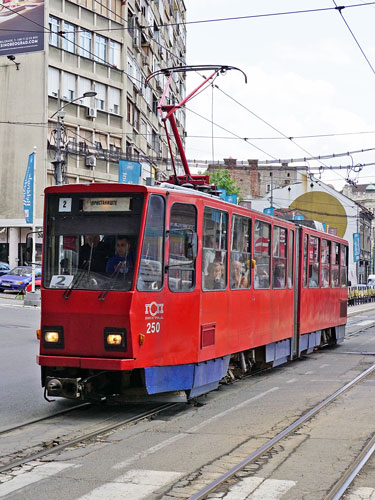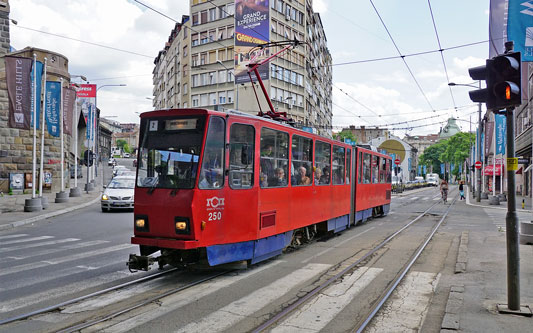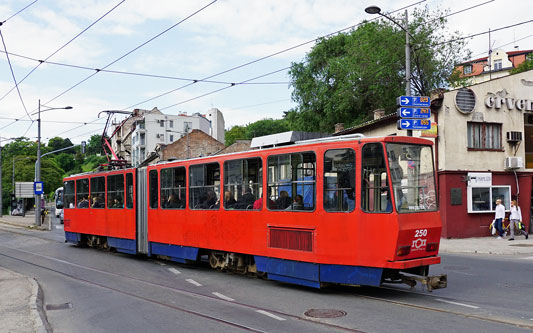 KT4 Tram 252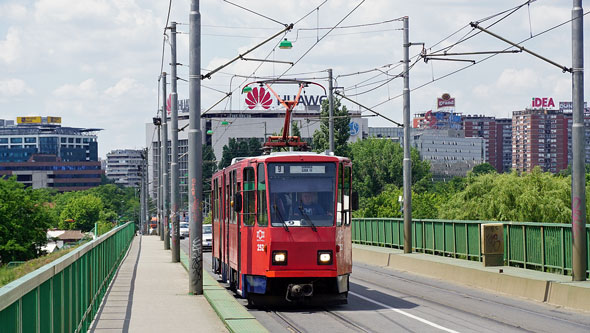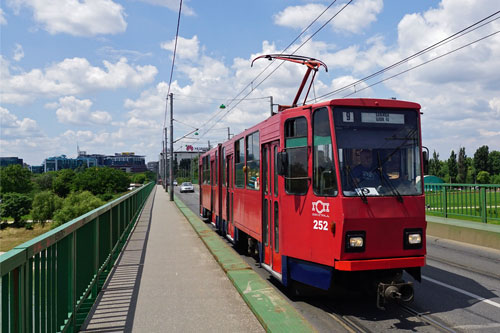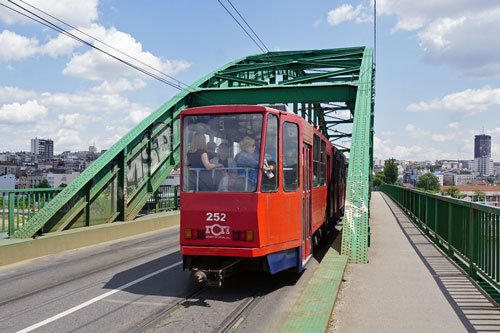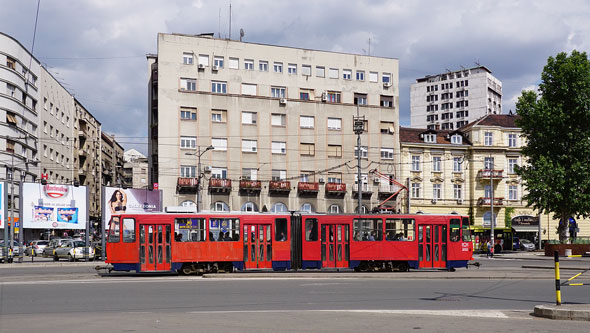 KT4 Tram 262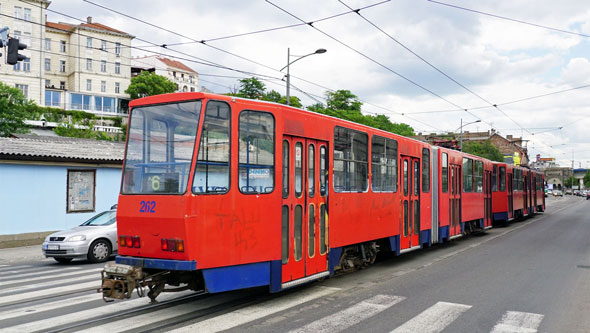 KT4 Tram 267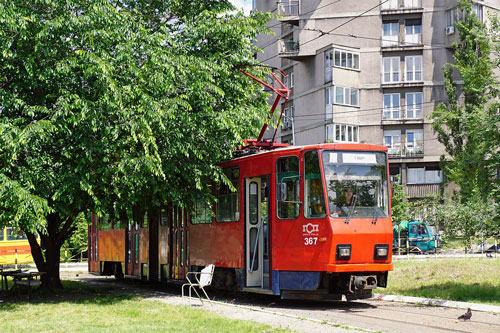 KT4 Tram 268 + ex-Basel 654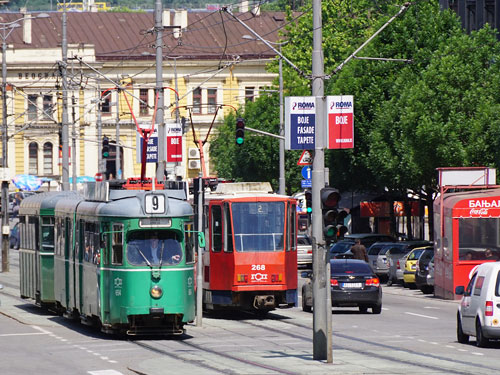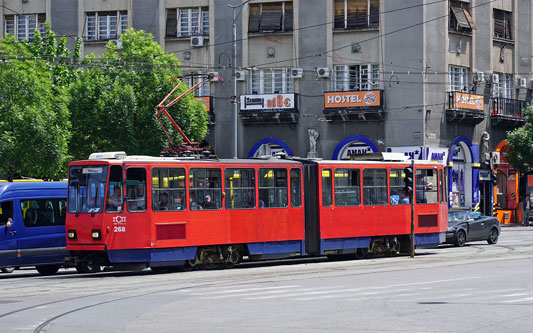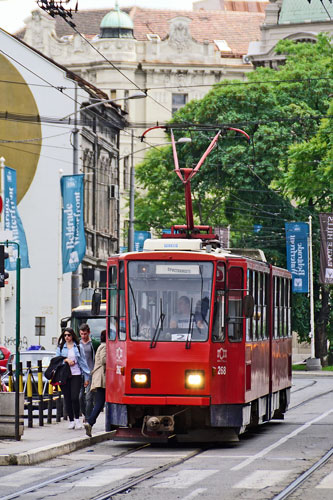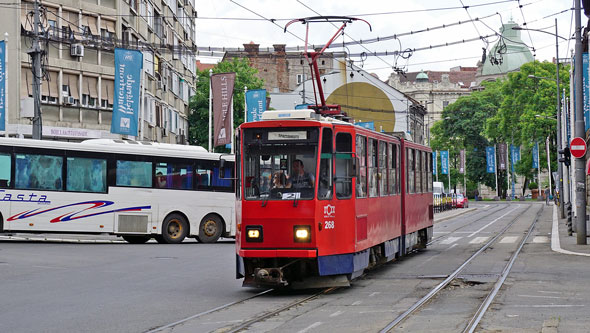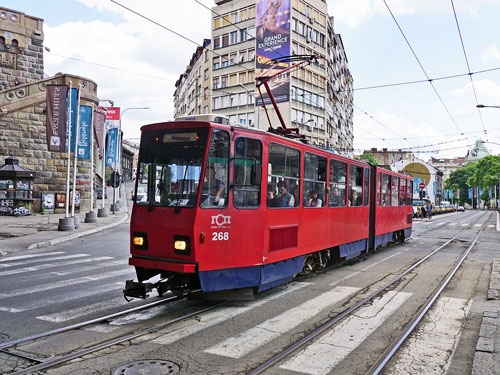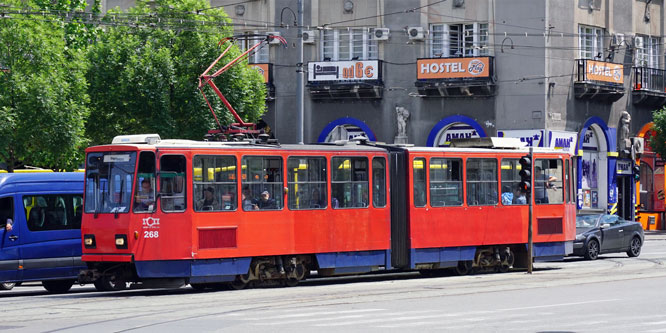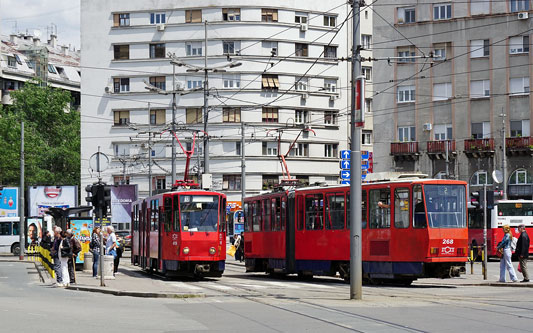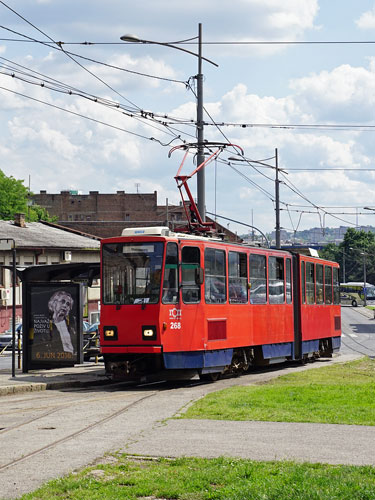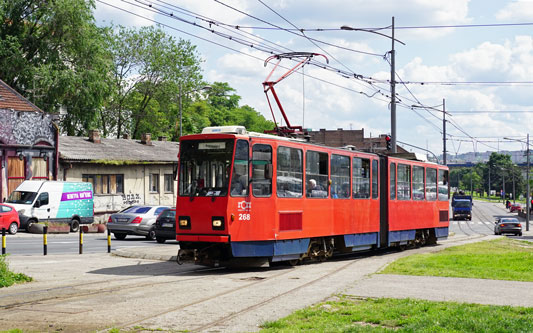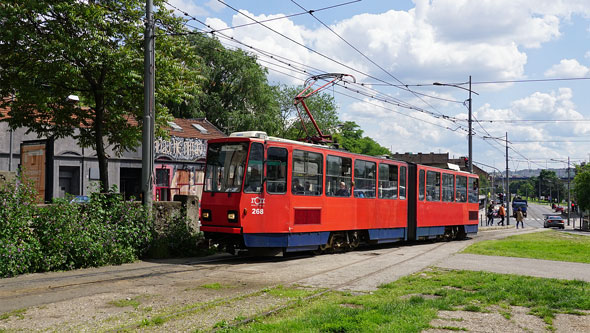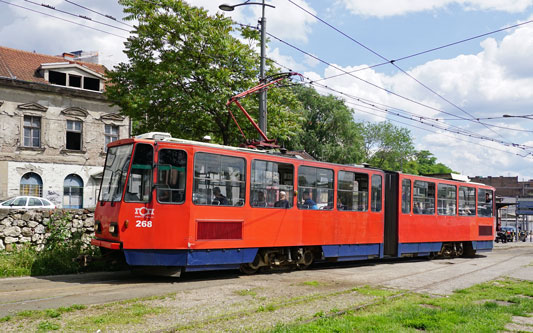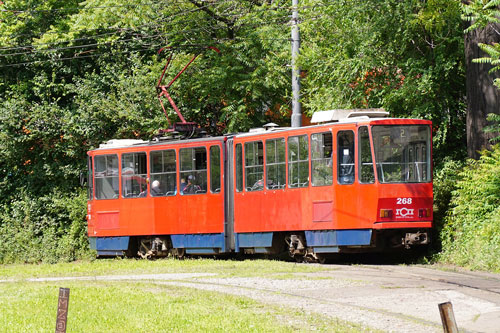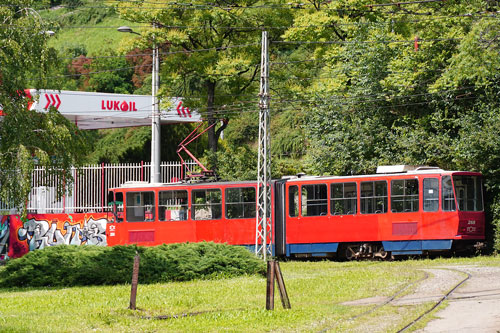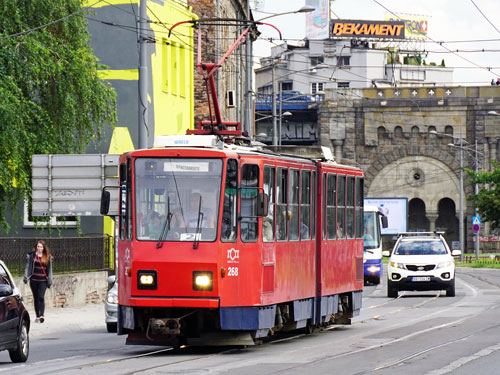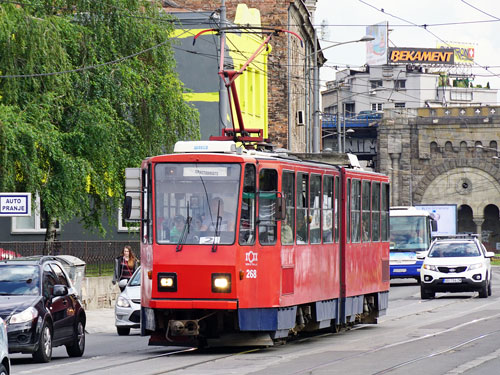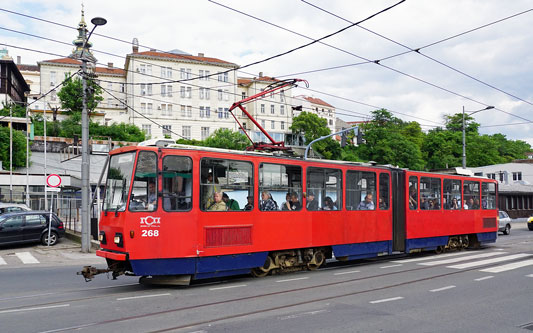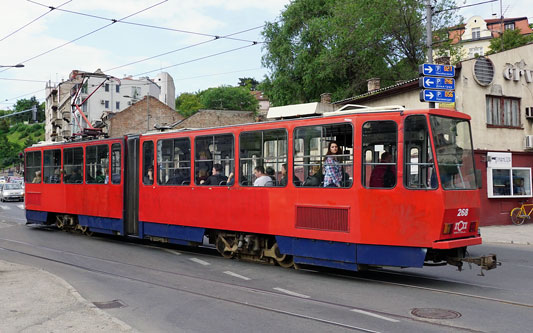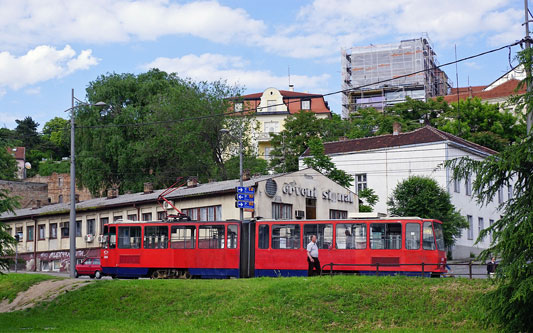 KT4 Tram 269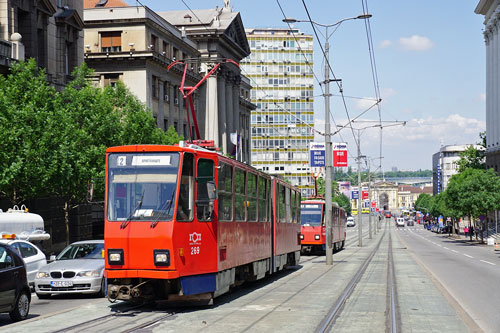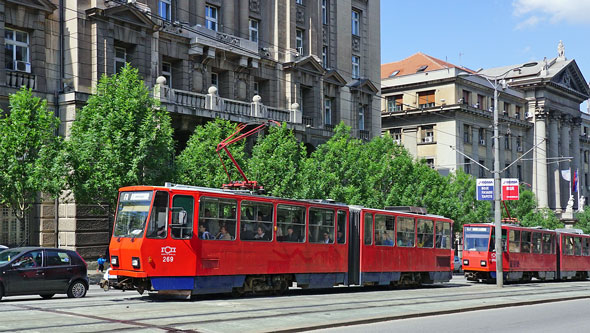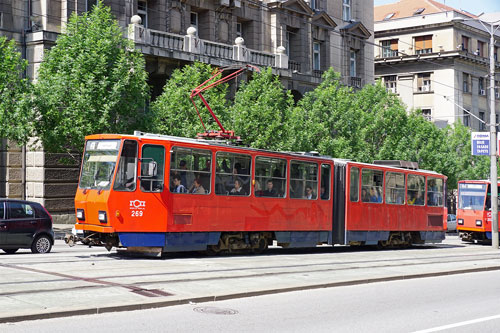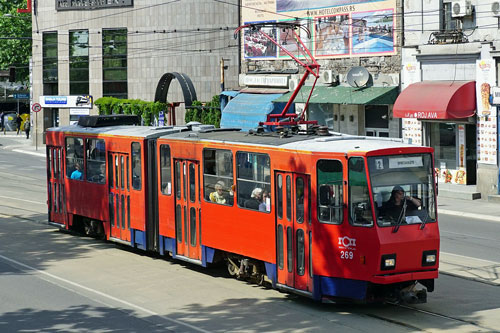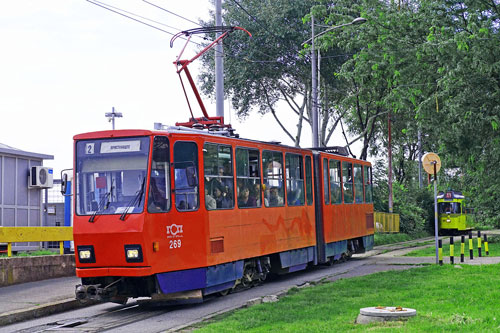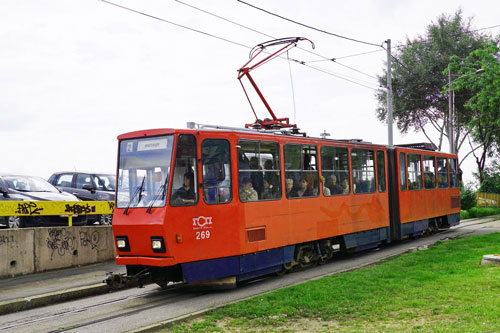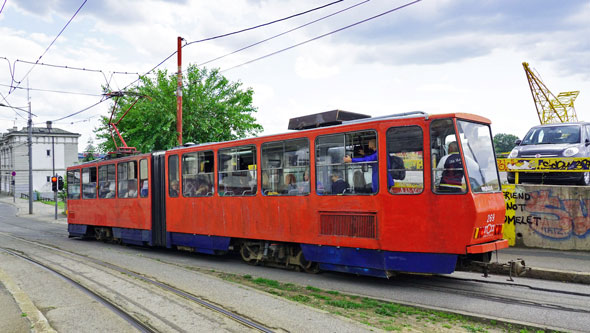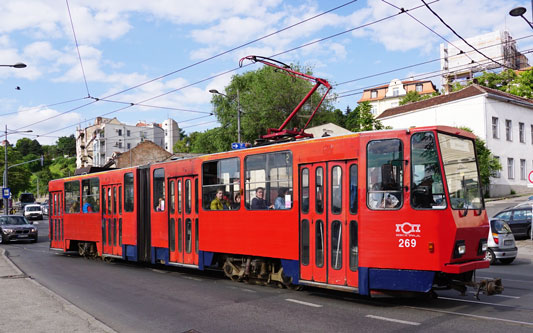 KT4 Tram 273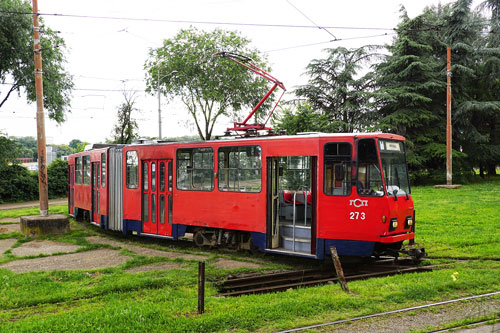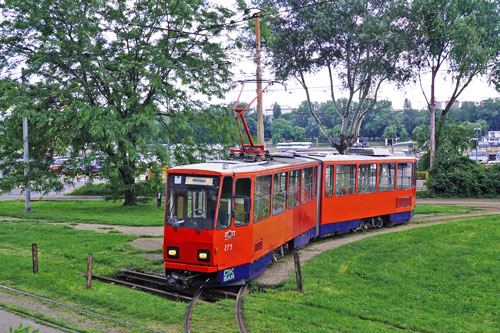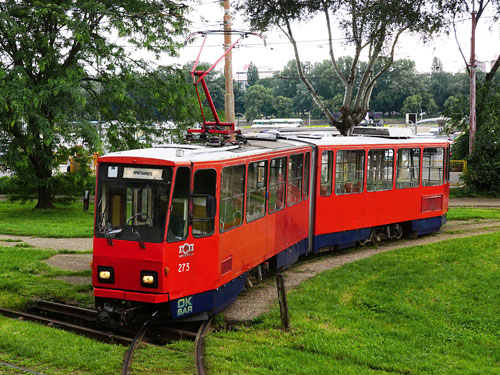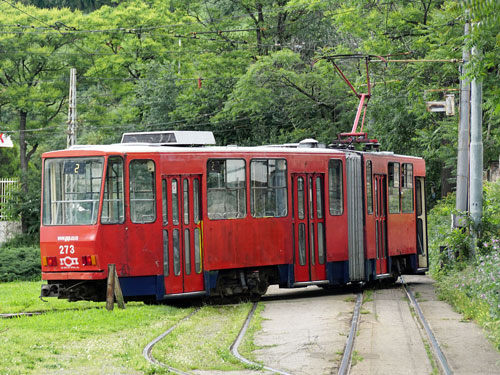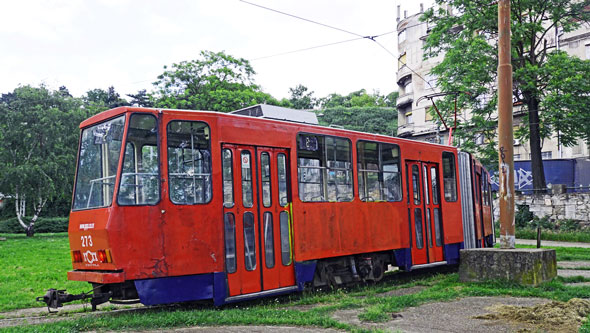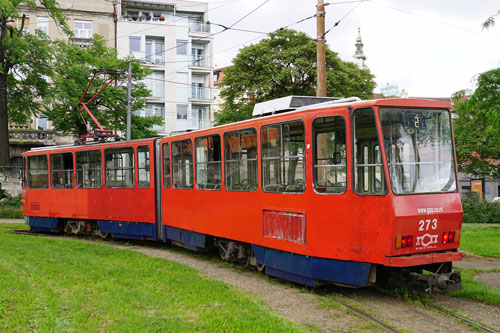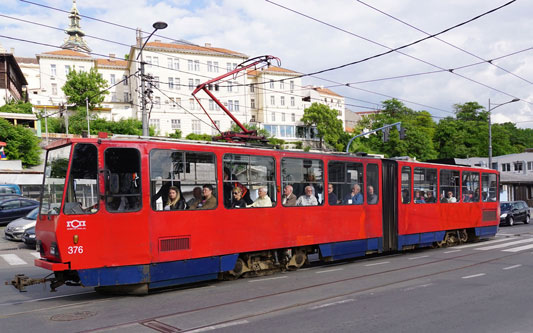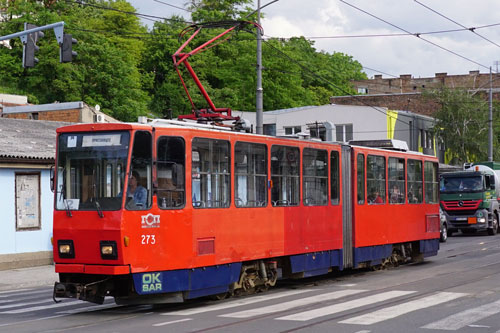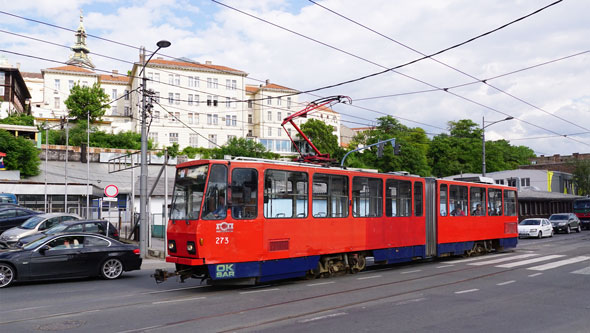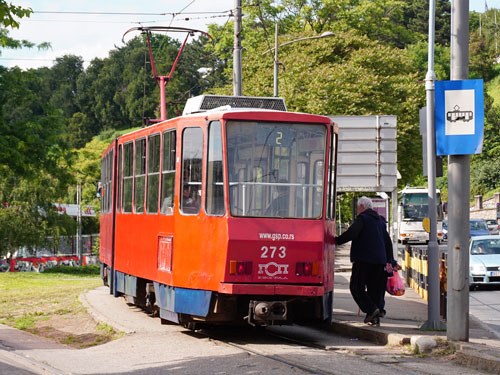 KT4 Tram 278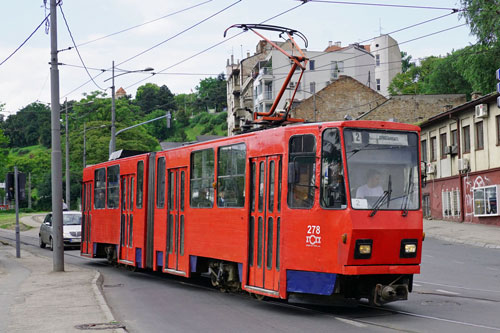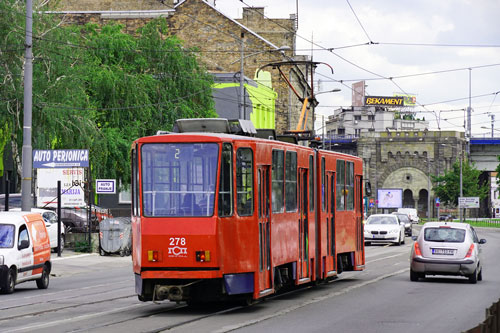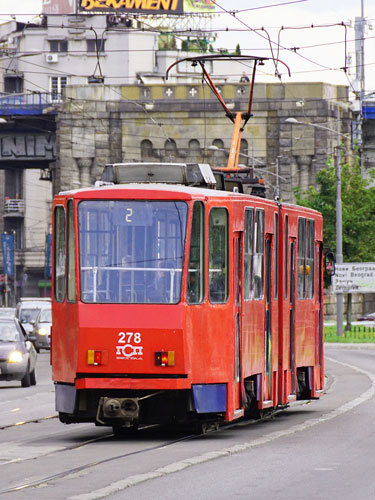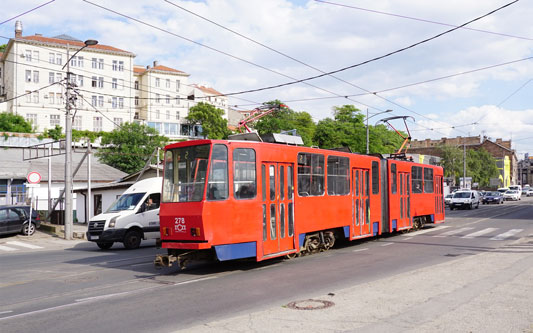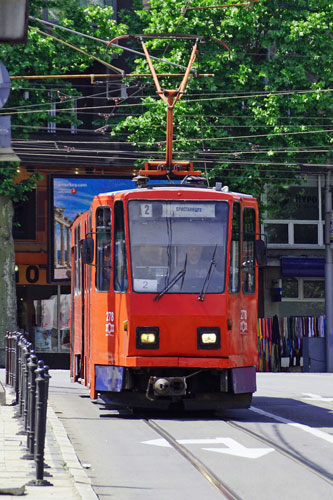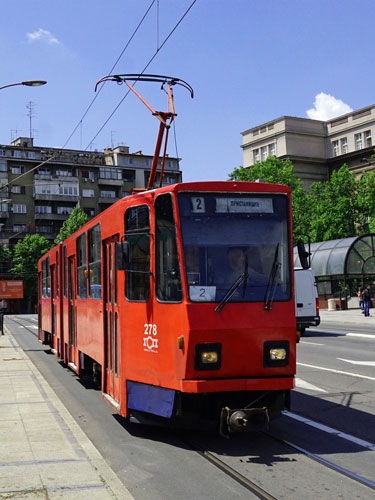 KT4 Tram 282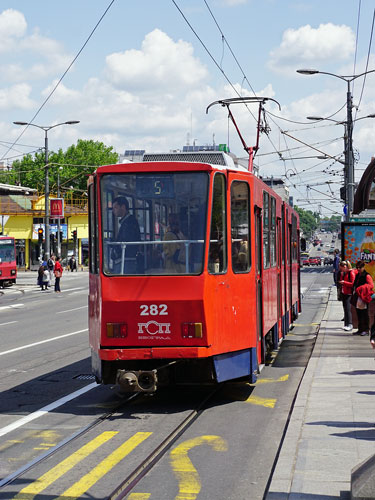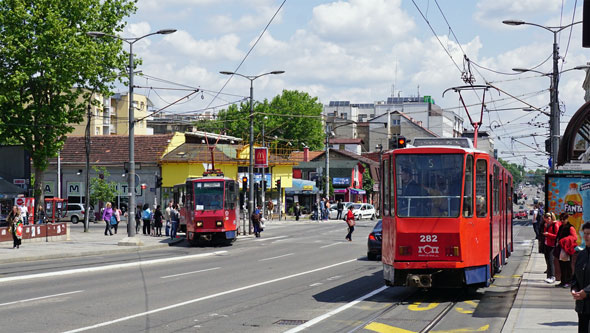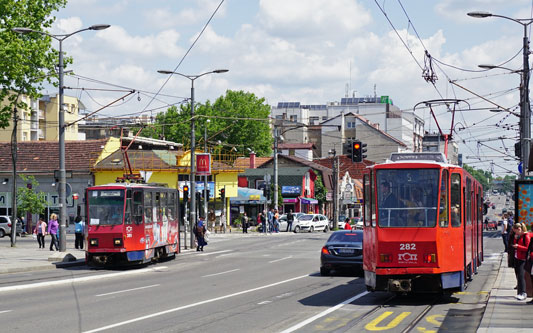 KT4 Tram 292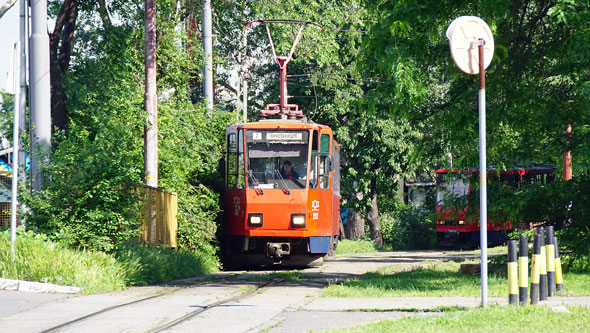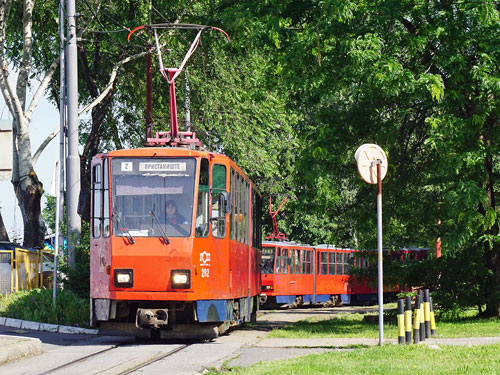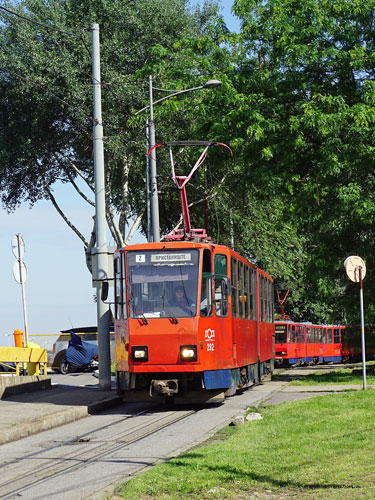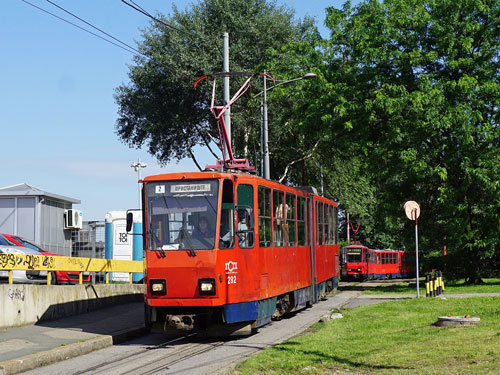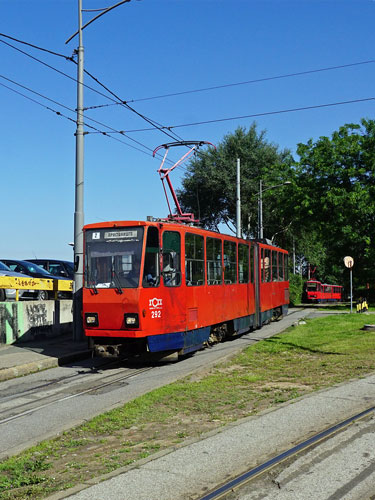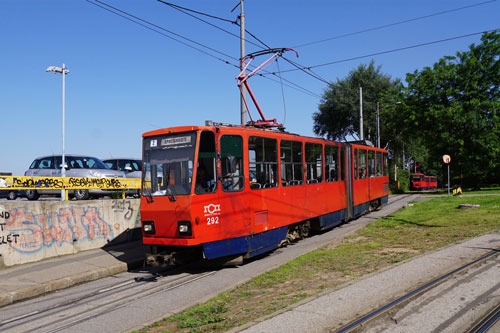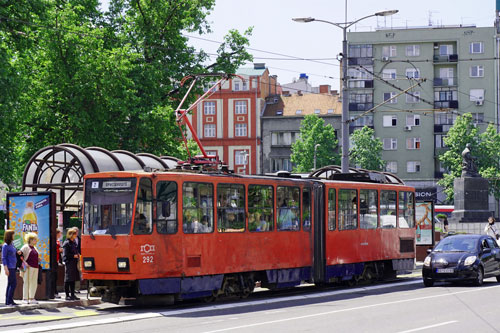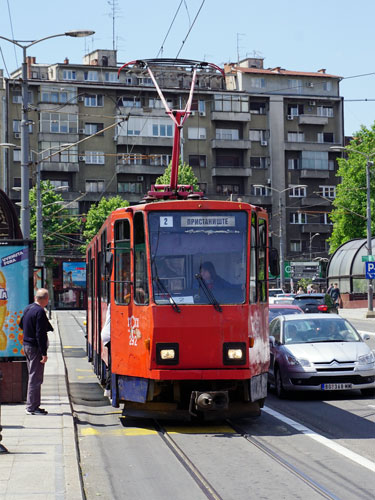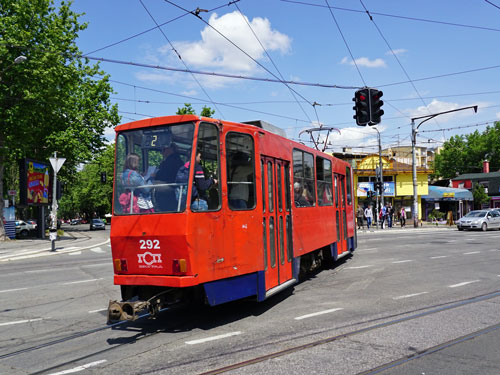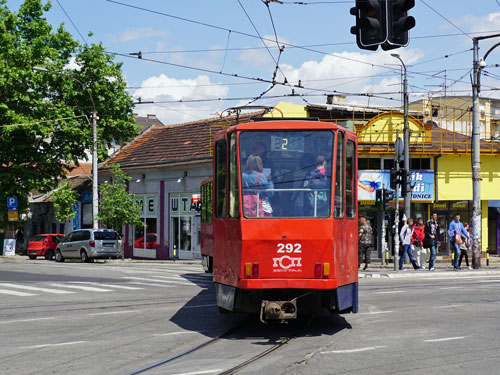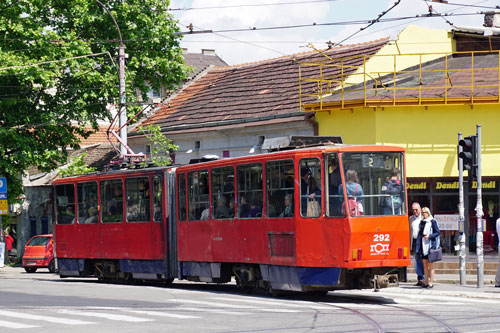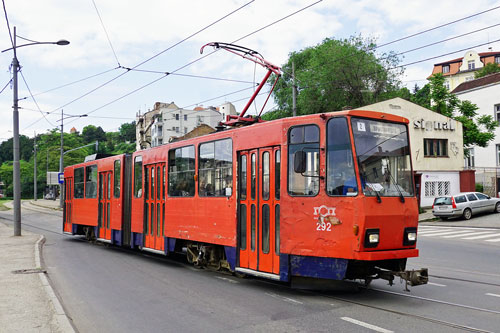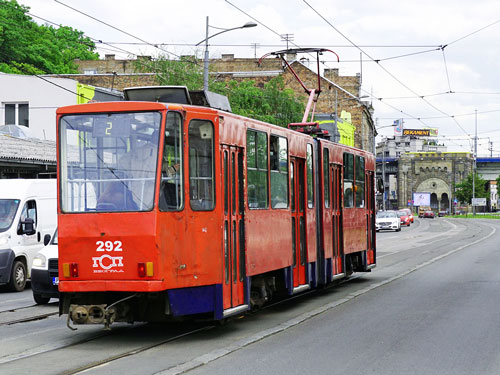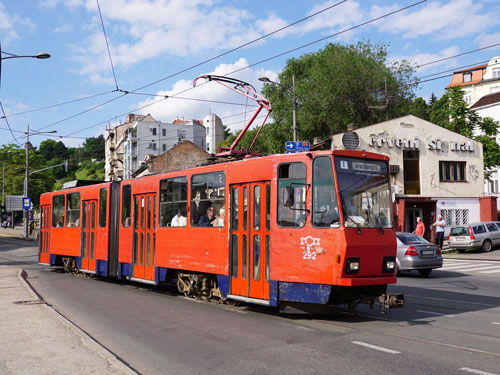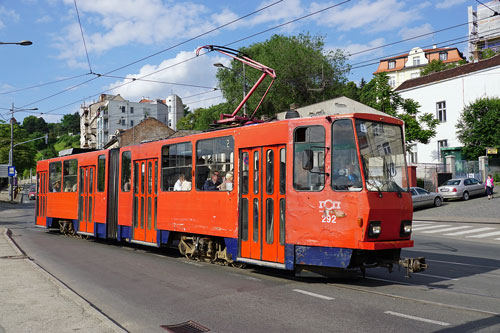 KT4 Tram 293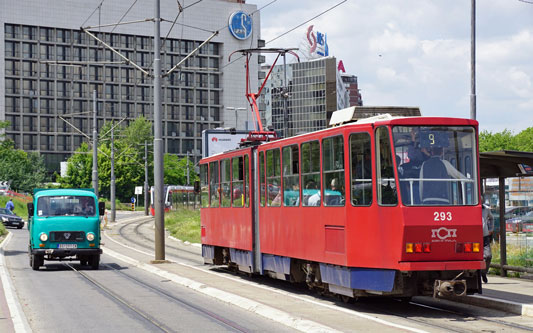 KT4 Tram 296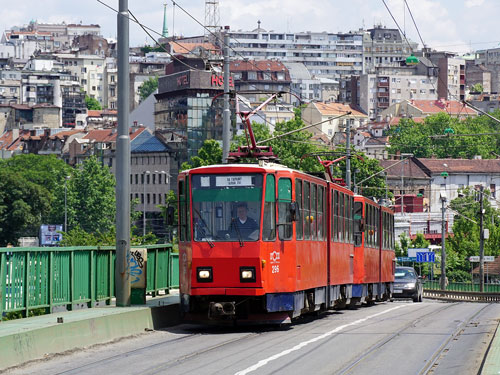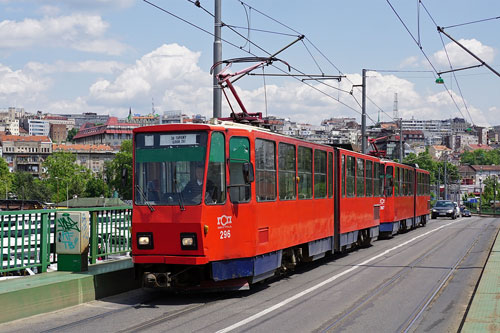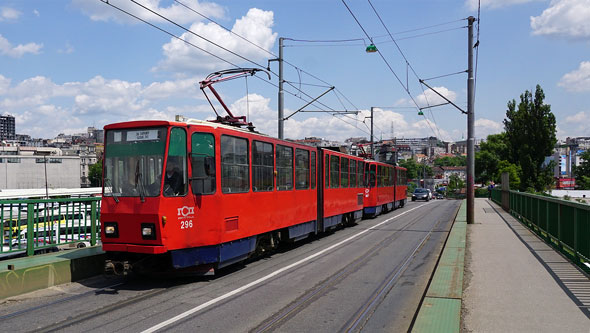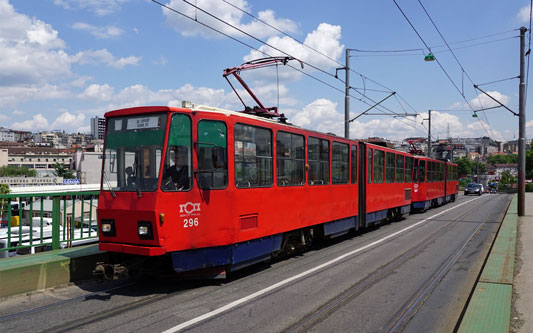 KT4 Tram 310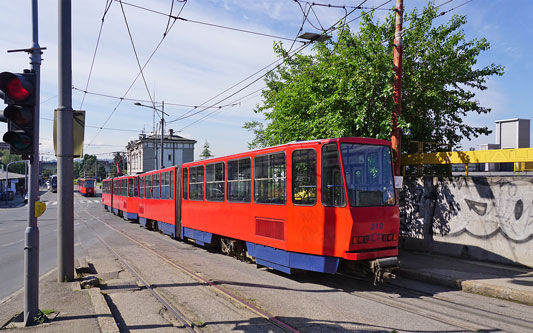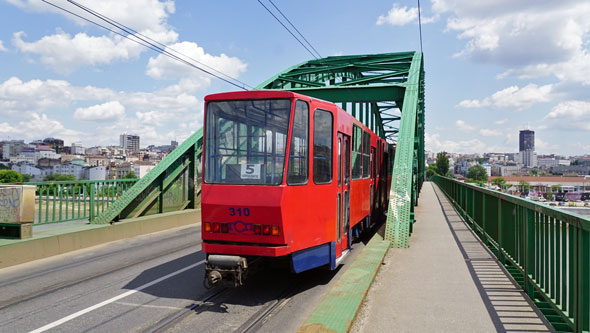 KT4 Tram 321+262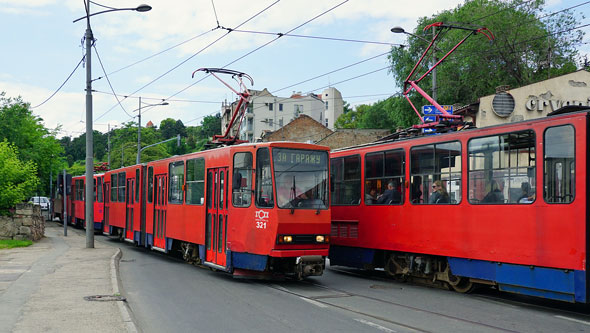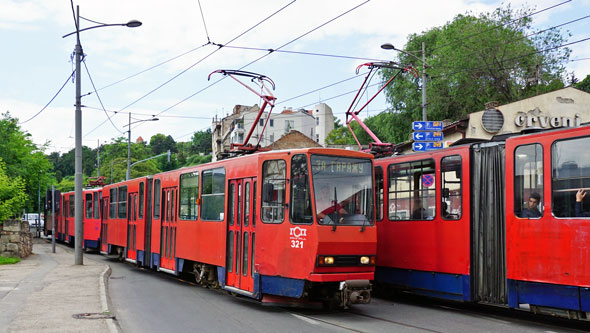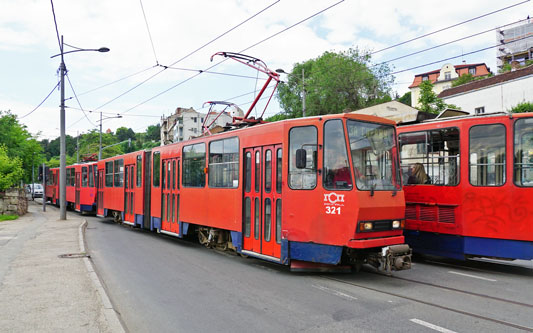 KT4 Tram 324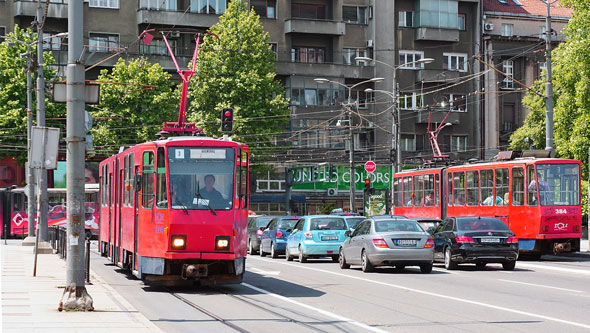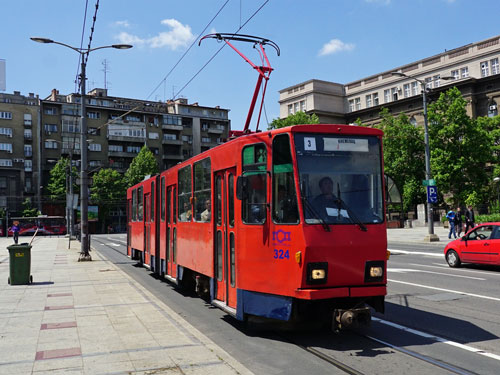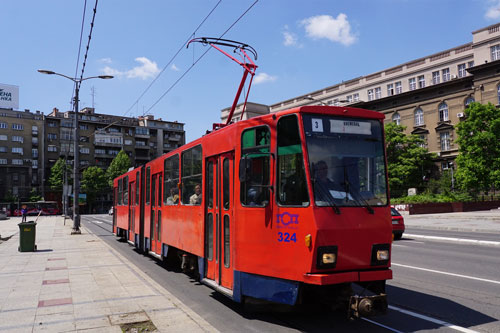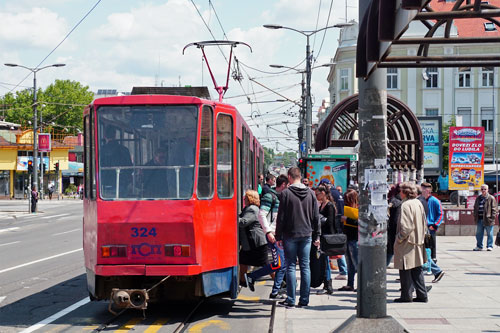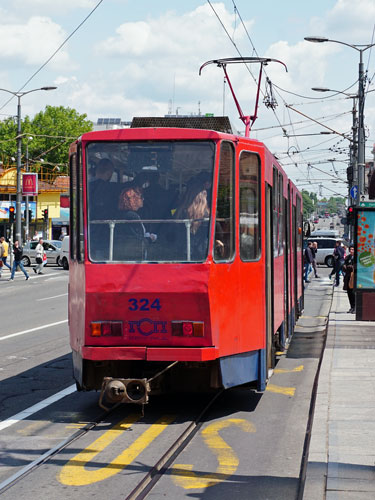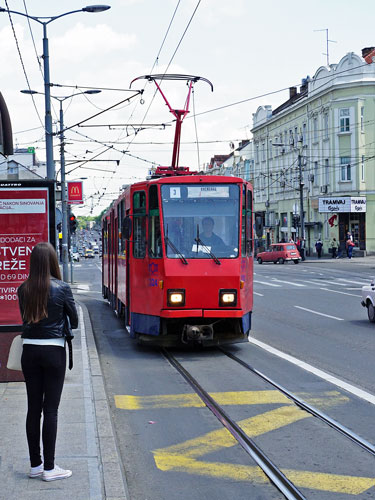 KT4 Tram 334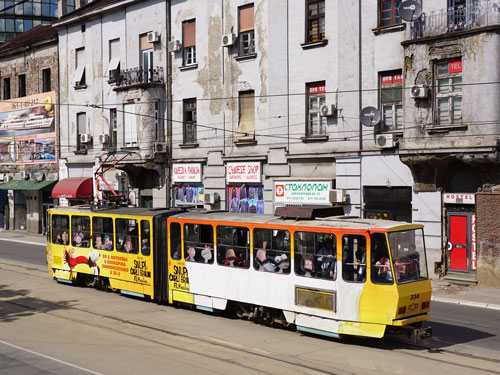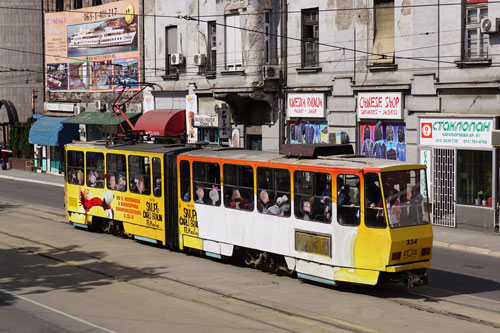 KT4 Tram 341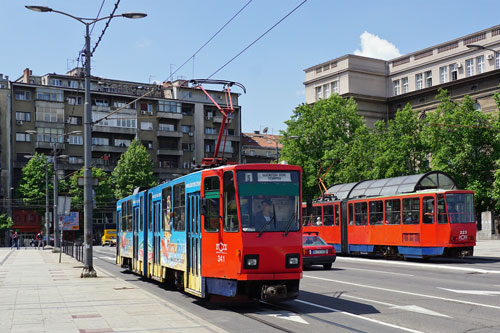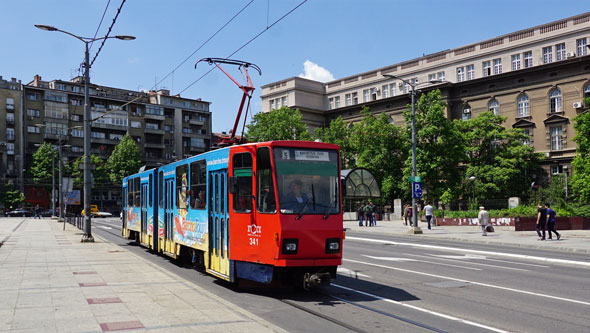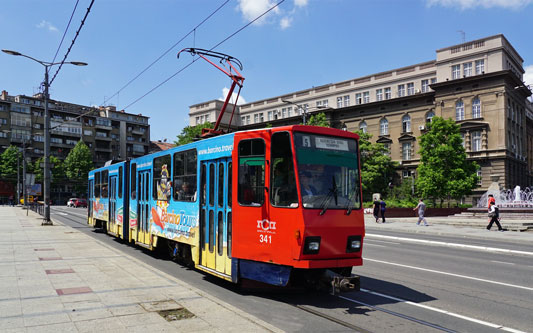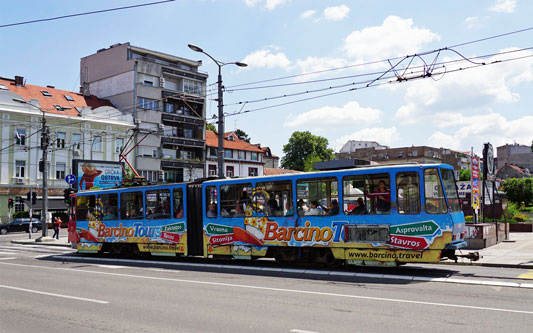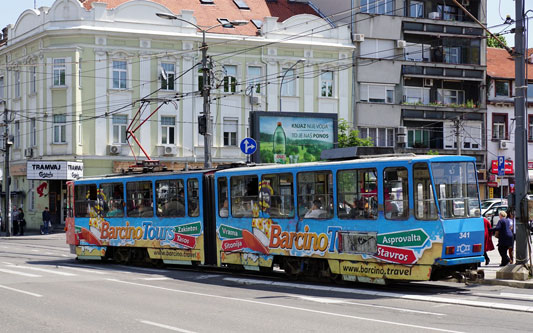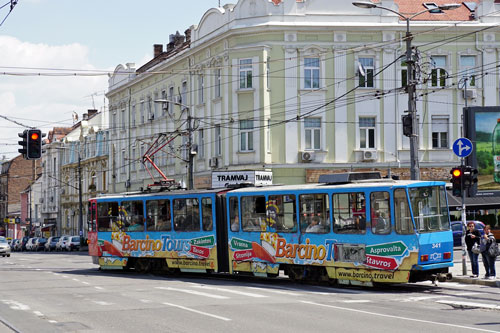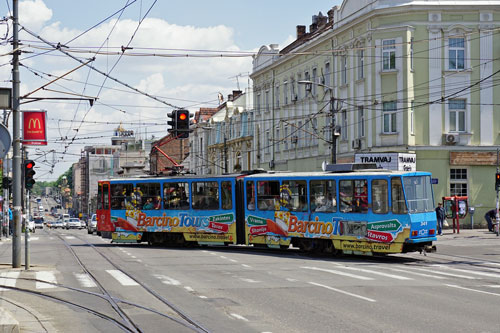 KT4 Tram 344+310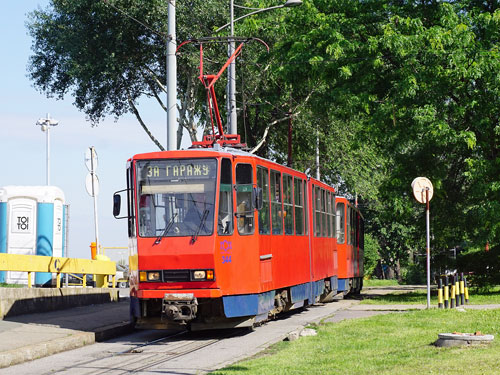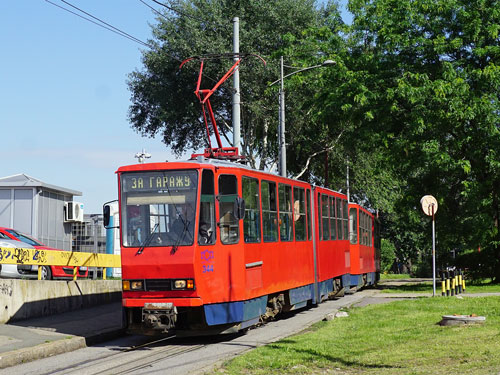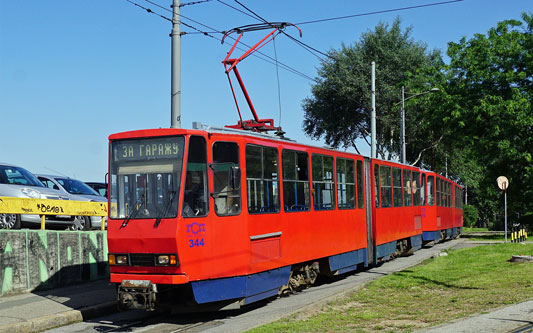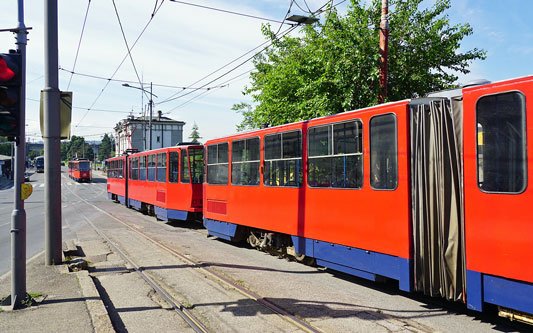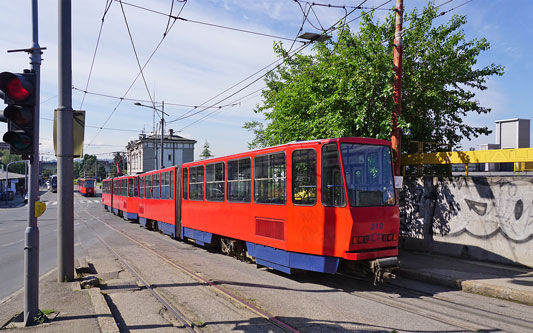 KT4 Tram 350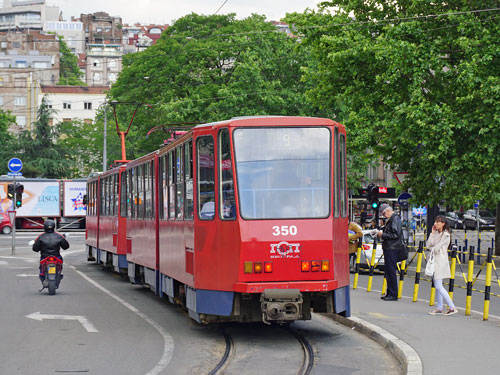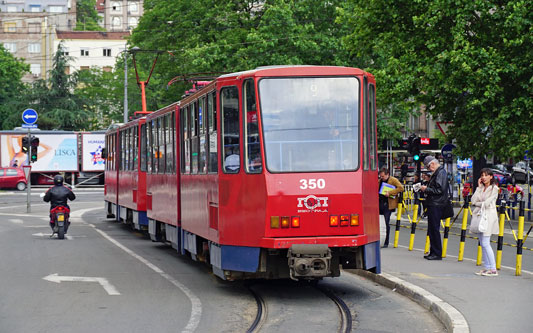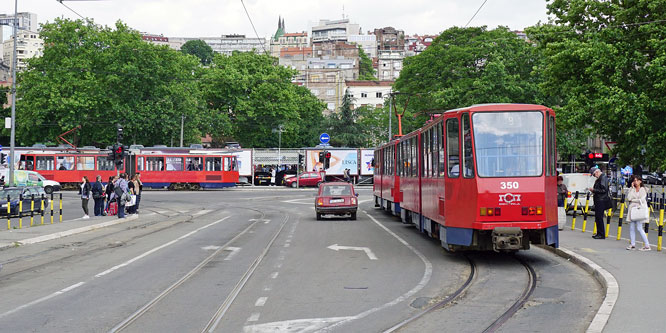 KT4 Tram 355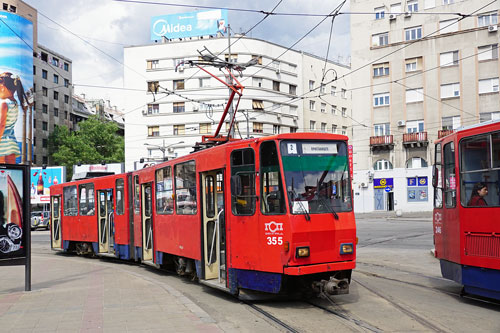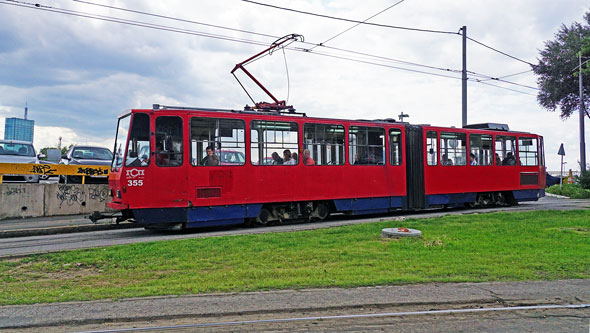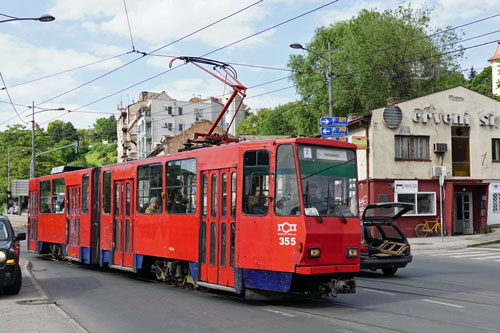 KT4 Tram 357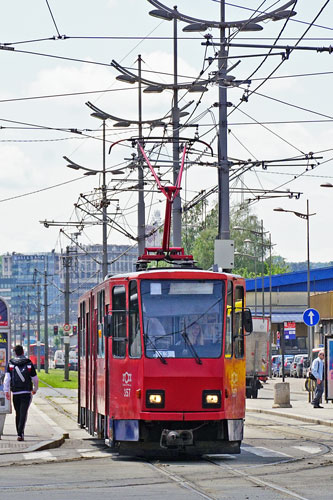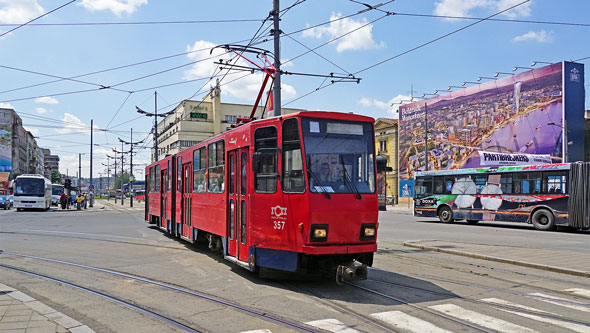 KT4 Tram 367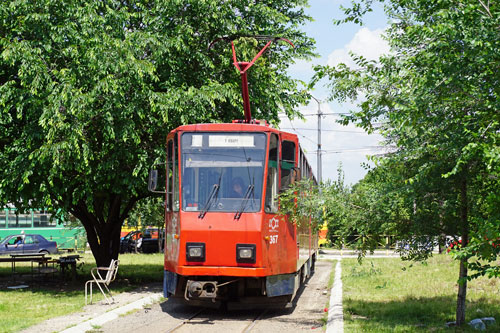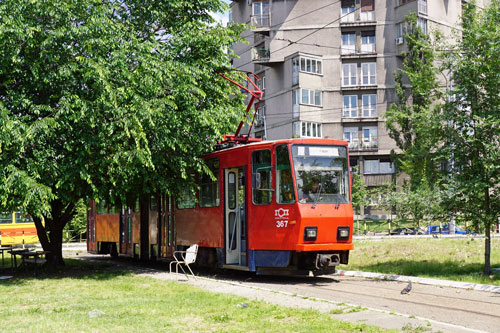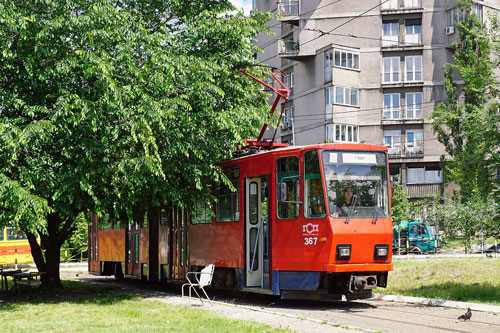 KT4 Tram 375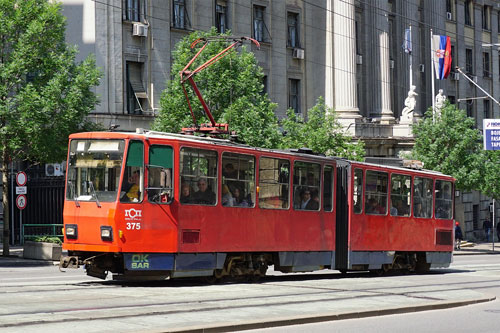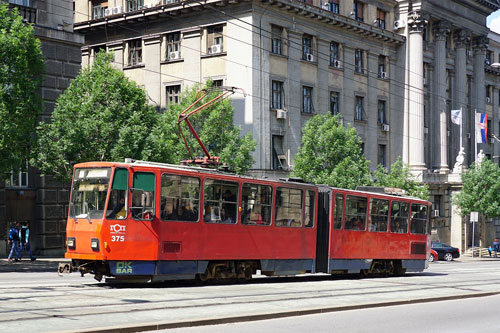 KT4 Tram 376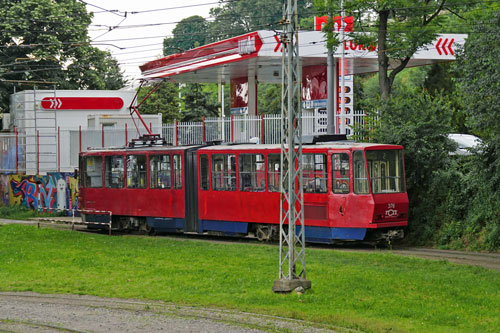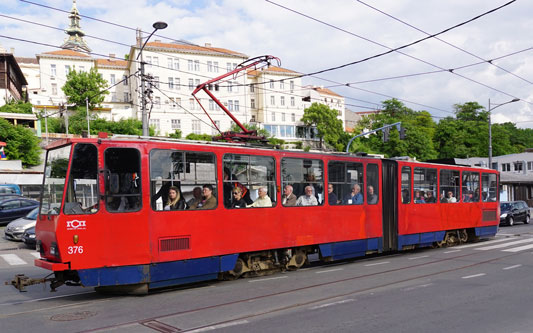 KT4 Tram 381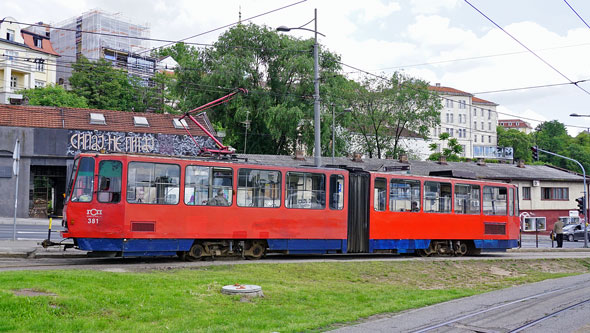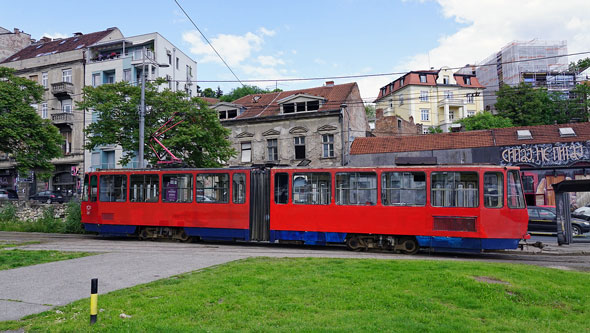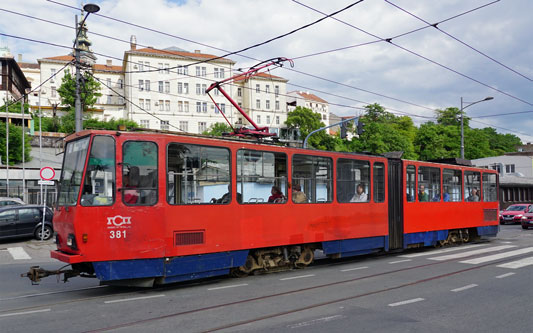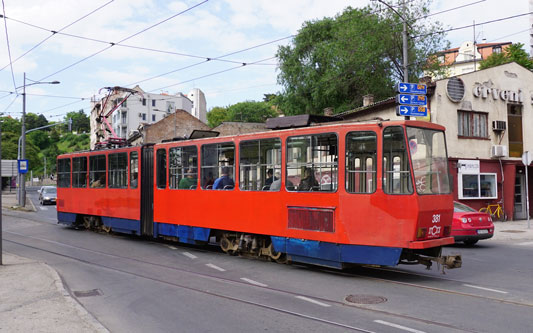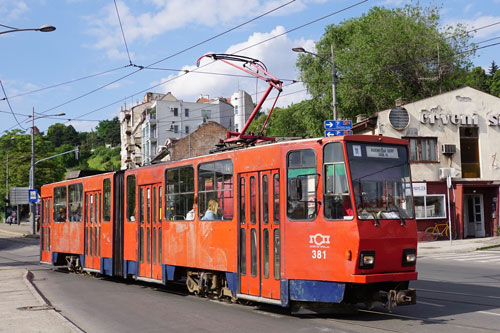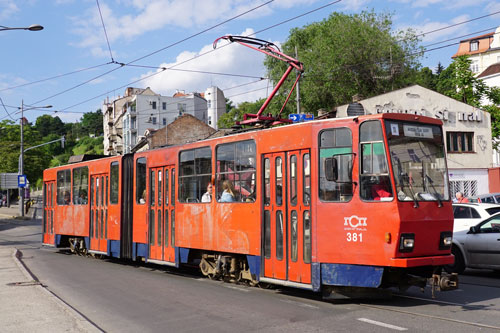 KT4 Tram 382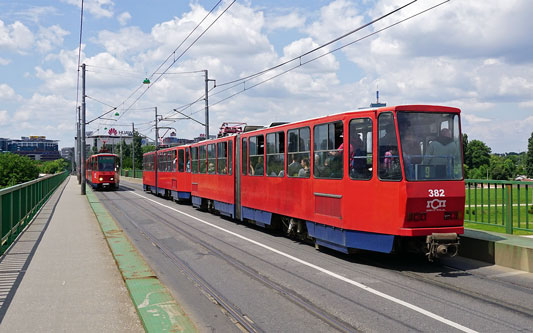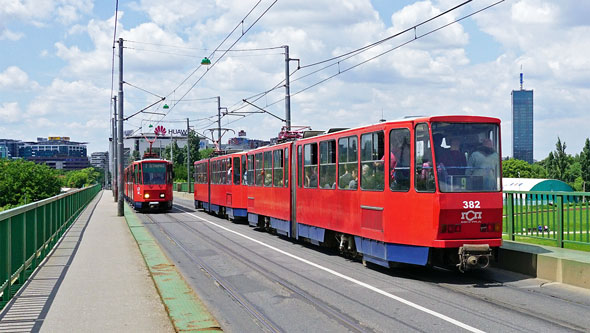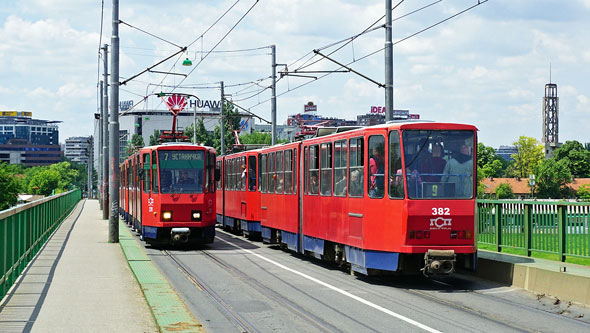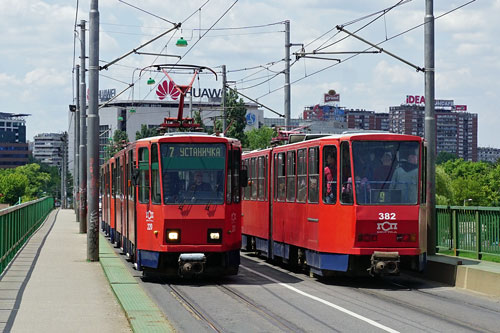 KT4 Tram 383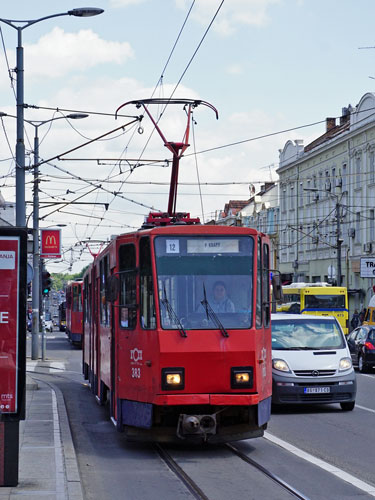 KT4 Tram 384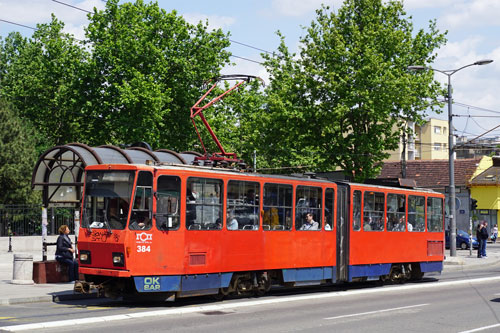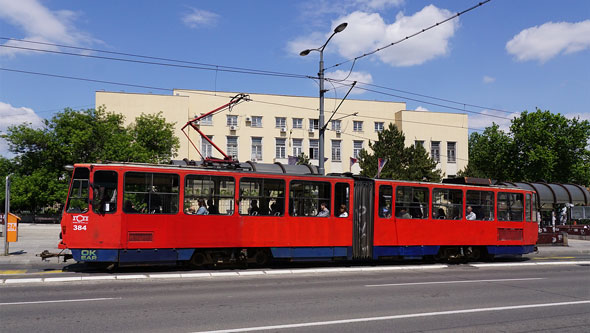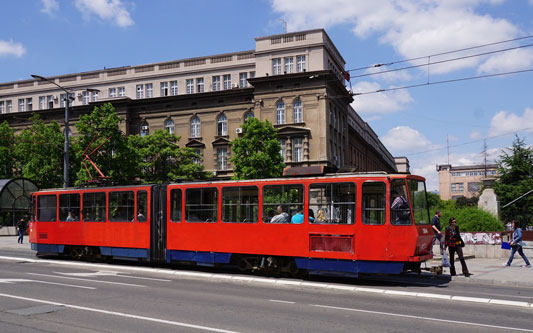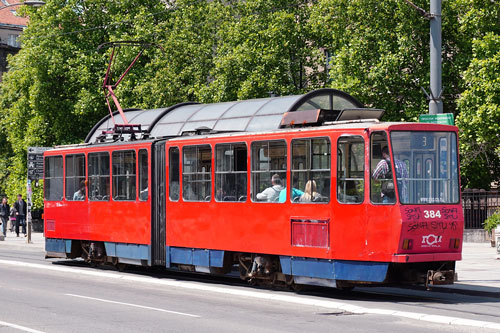 KT4 Tram 389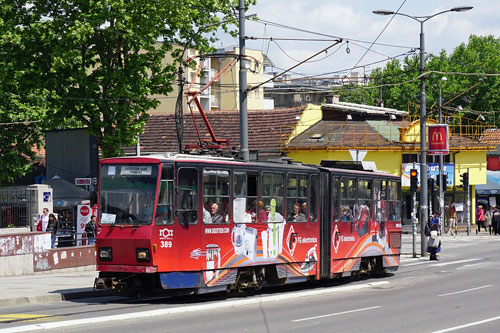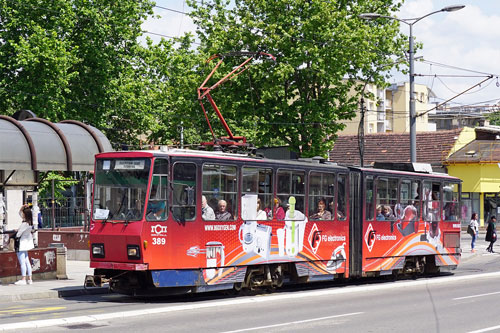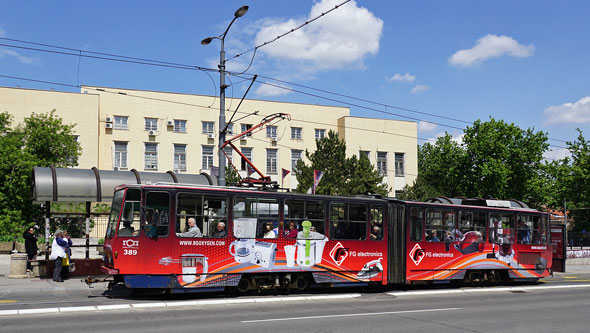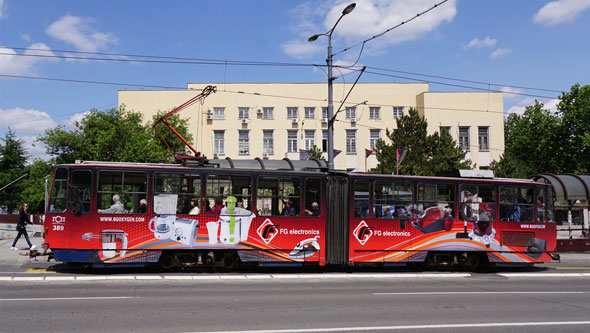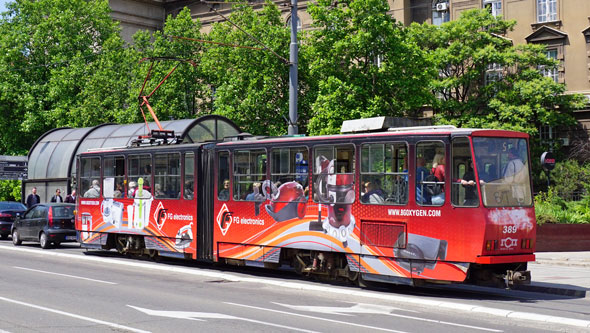 KT4 Tram 396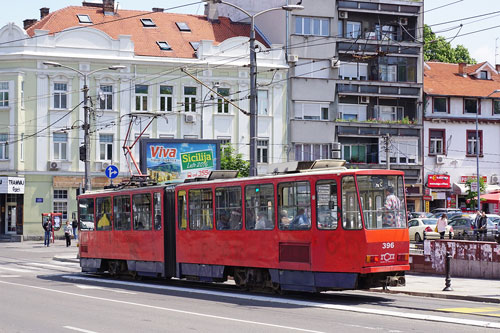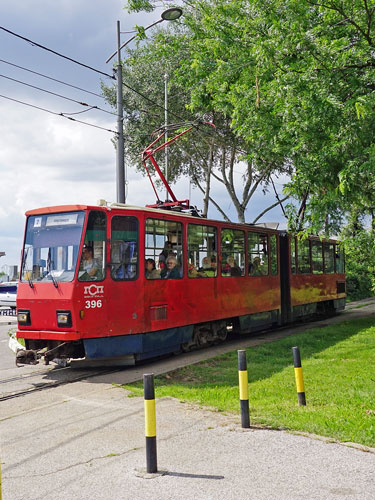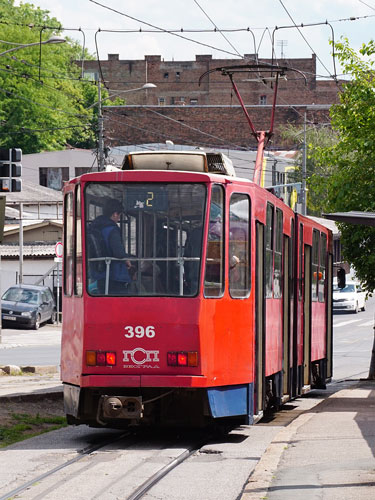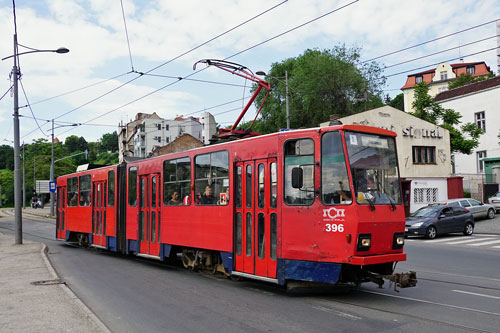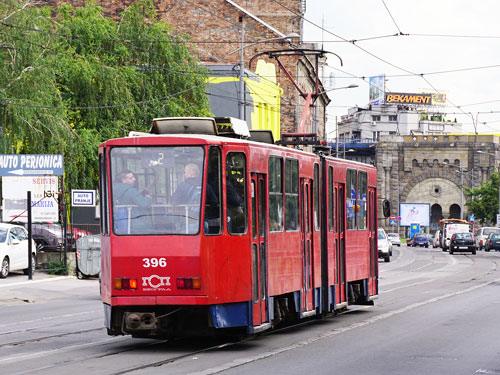 KT4 Tram 399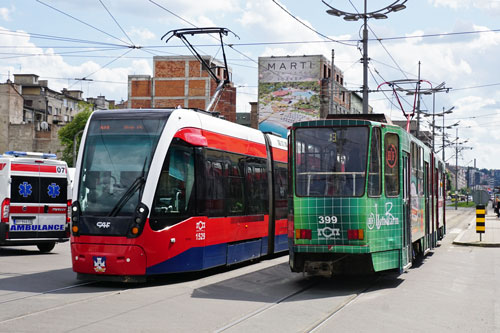 KT4 Tram 419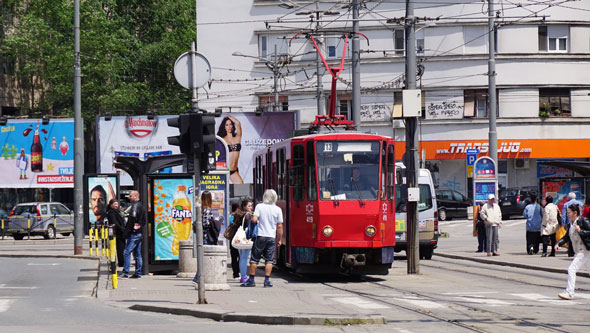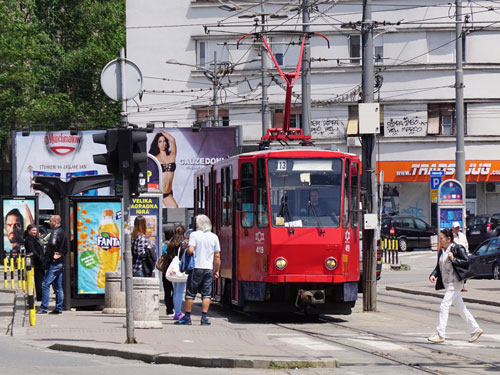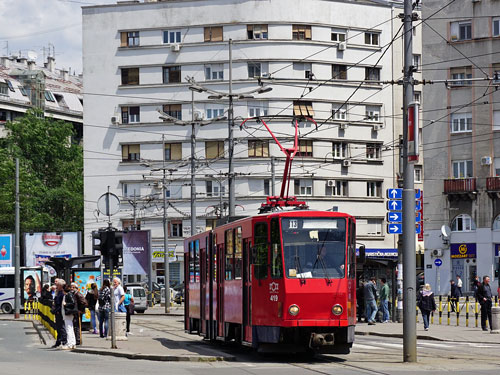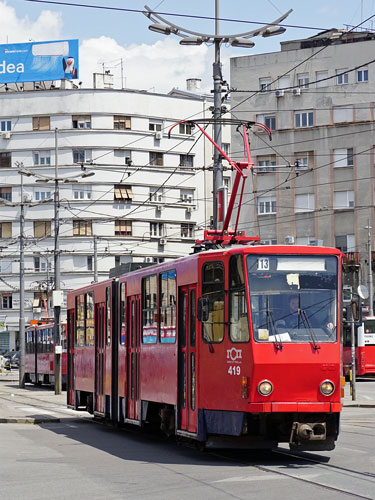 Unidentified KT4 Trams