Keolis Bordeaux
TBC - Tram et Bus de la Cub


This page is under construction!
All images link to larger copies which will open in a new window/tab




The Tramway de Bordeaux consists of three lines serving the city of Bordeaux in south western France. The first line was opened on 21 December 2003; further extensions have increased the route length to 43.9 kilometres (27.3 mi). The system is notable for using a ground-level power supply of the Alimentation par Sol (APS) system in the city centre. It is operated by Keolis Bordeaux under a five-year contract awarded on 1 May 2009.

The original tramway in Bordeaux operated between 1880-1958.


Keolis Bordeaux
TBC - Tram et Bus de la Cub
All images link to larger copies which will open in a new window/tab
The first tramway line of Bordeaux, with cars towed by horses, dates back to 1880. In 1946, the public transportation system in Bordeaux had 38 tram lines with a total length of 200 kilometres (120 miles), carrying 160,000 passengers per day. A rudimentary system of ground-level power supply was used on some stretches with mixed success. As in other French cities at the time the mayor, Jacques Chaban-Delmas (first elected in 1947), embraced anti-tram arguments and decided to terminate the operation of the tramway. He found the tramway to be old-fashioned compared to the bus and its attachment to set tracks on the ground hindered the increasing flow of cars. The lines were closed one after the other. In 1958 the last line of tramway was terminated. (ref: Wiki)
Gare Saint Jean (Gare Midi)
Gare Midi tram postcards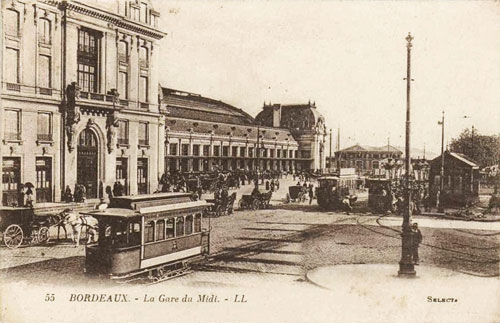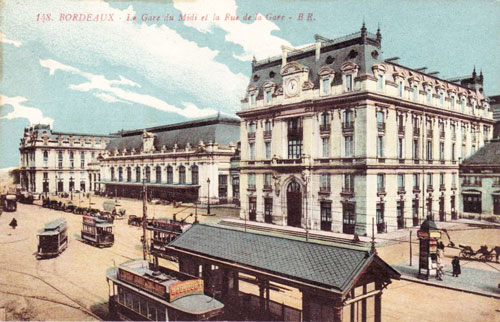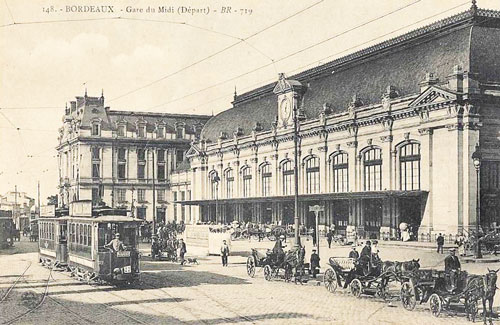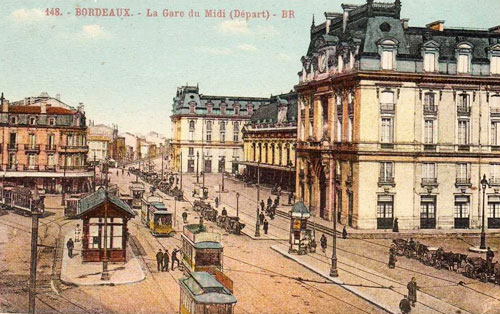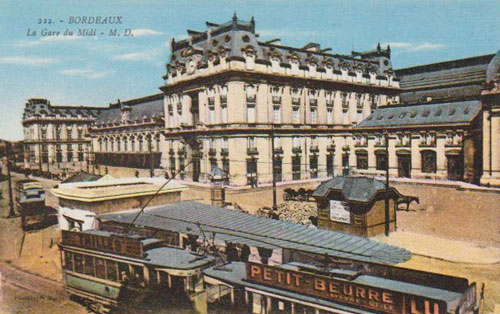 Gare Saint Jean postcard in the autobus era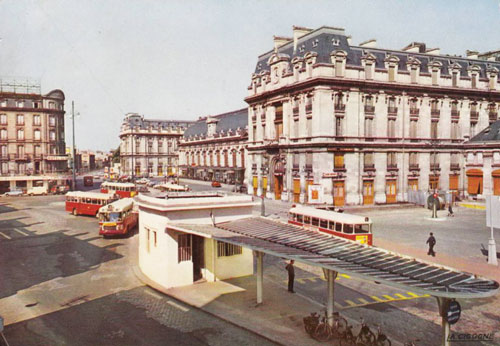 Tram 2543 at Gare Saint Jean
Photo: © Ian Boyle, 16th October 2013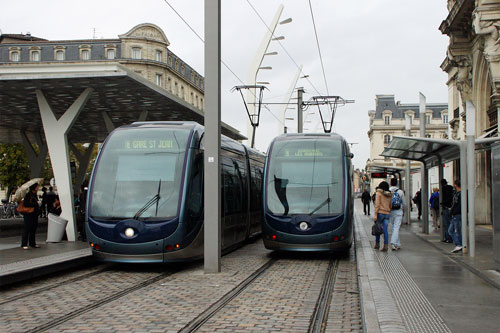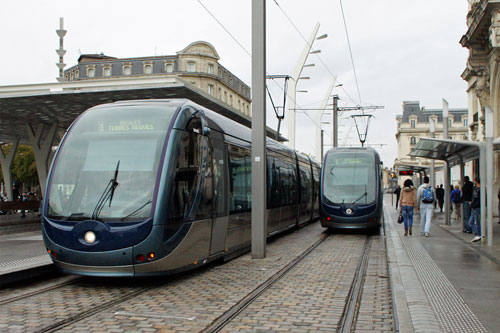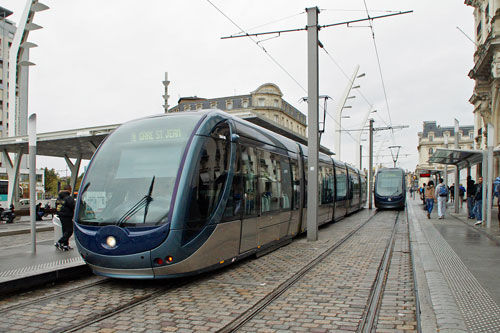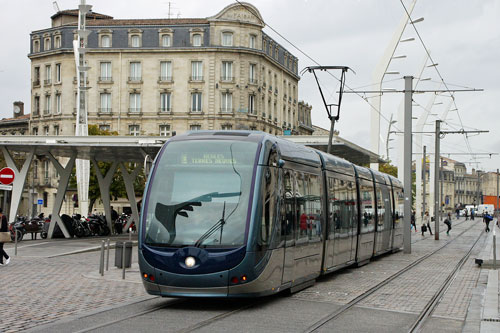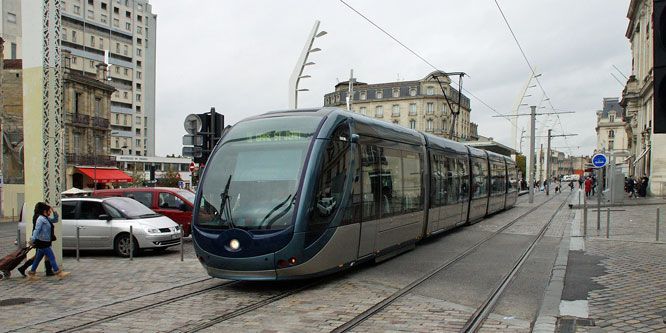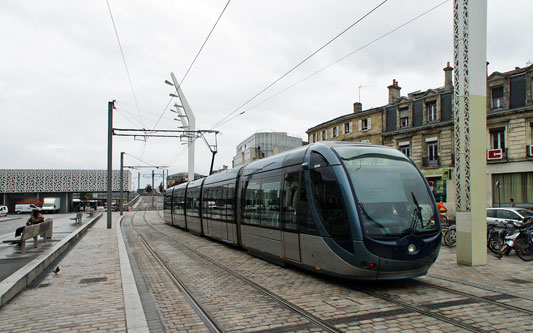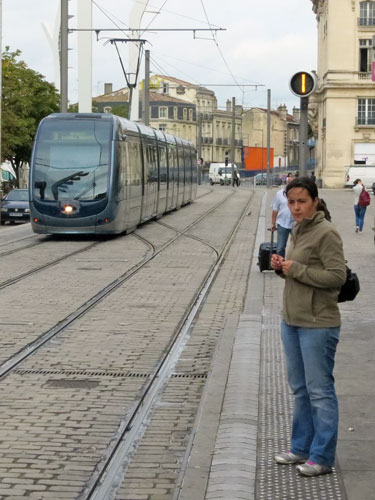 Porte de Bourgogne & Quai de Bourgogne tram postcards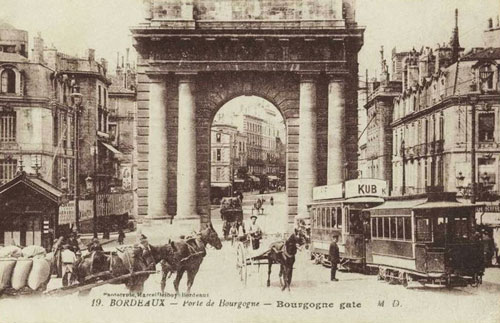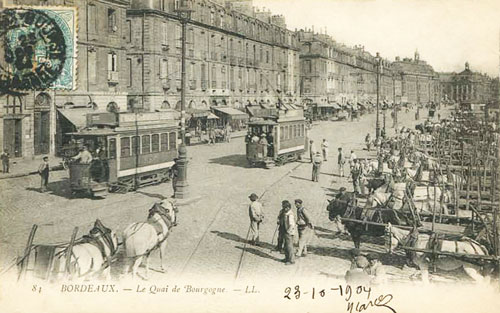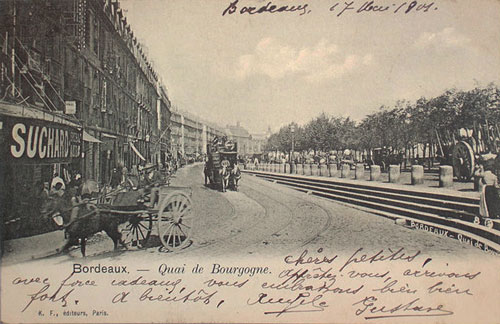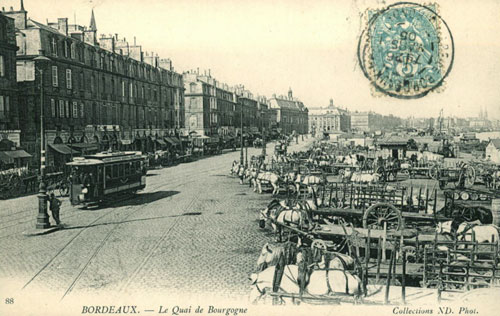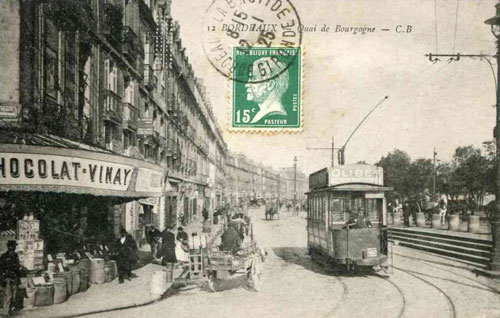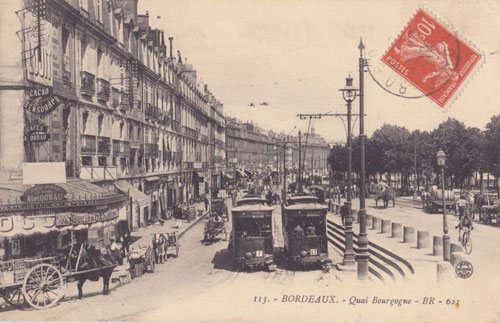 Tram 2506 at Porte de Bourgogne on the Quai de Bourgogne
Photo: © Ian Boyle, 16th October 2013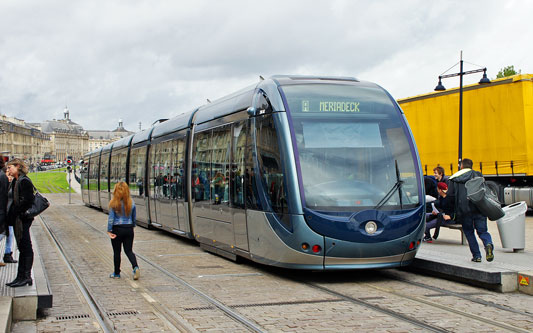 Tram 2515 leaving the Ponte de Pierre on the Quai de Bourgogne
Photo: © Ian Boyle, 16th October 2013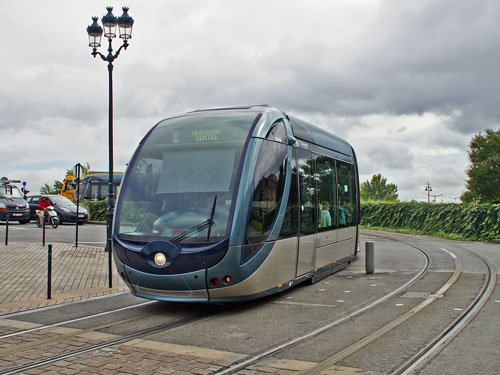 Tram 2519 at Porte de Bourgogne on the Quai de Bourgogne
Photo: © Ian Boyle, 16th October 2013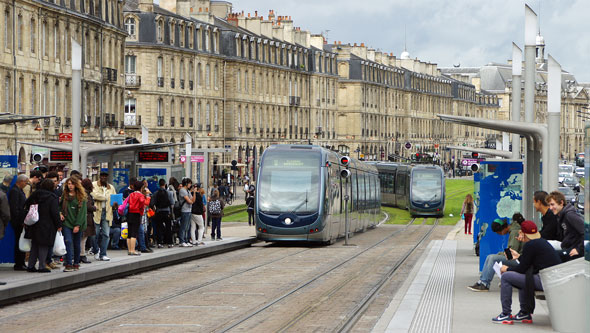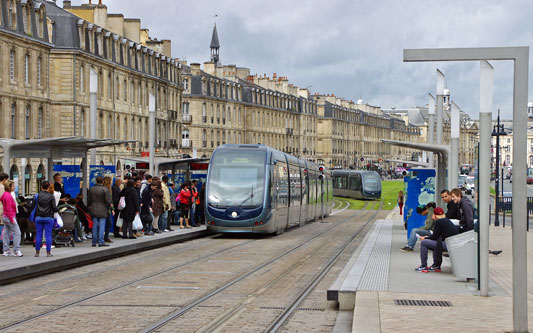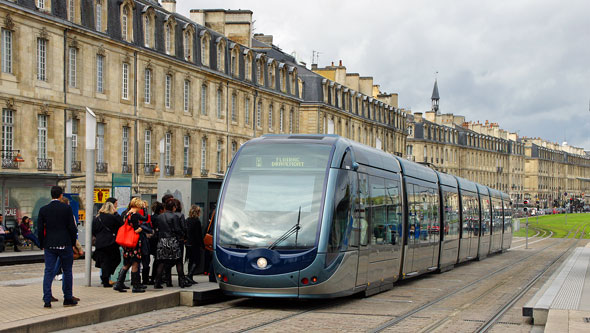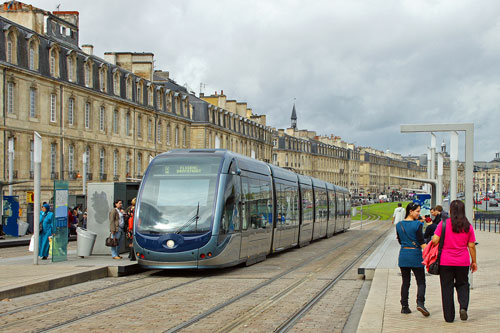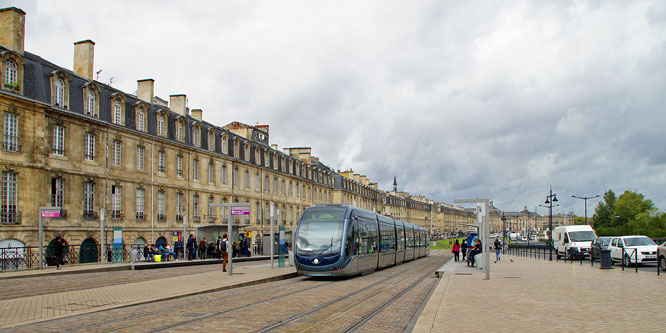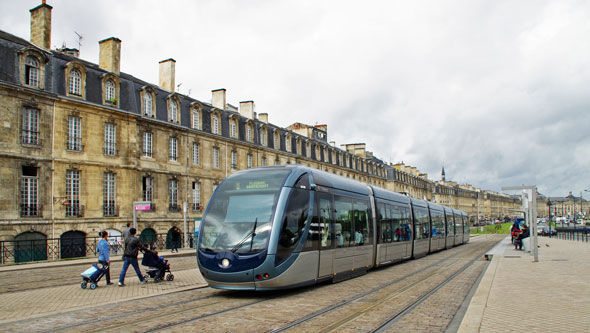 Tram 2541 at Porte de Bourgogne on the Quai de Bourgogne
Photo: © Ian Boyle, 16th October 2013