IMO number: 9126819 - Name of ship: DISNEY WONDER - Call Sign: C6QM8 - MMSI: 308457000
Gross tonnage: 83308 - DWT: 8604 - Year of build: 1999


Each image links to a larger copy which opens in a new window/tab

Disney Cruise Line was created in 1995 when the company commissioned its two ships from Fincantieri in Italy, ending an arrangement with Premier Cruise Line for the maritime segment of its vacation packages. Disney had contracted Premier Cruise Line to provide cruise vacations in the 1980s, also sailing from Port Canaveral. The ships were similarly marketed as family vacations and featured costumed Disney Characters.

The Disney Wonder began operation in August, 1999. The earlier Disney Wonder began operation July 1998. The ships each contain 900 staterooms and are not identical internally, with a lot of variations in interior design, restaurants and entertainment venues. Both contain areas designed exclusively for various age groups, including children, teenagers, and adults.

In 2007, Disney announced the creation of two new cruise ships. The two vessels, Disney Dream and Disney Fantasy were delivered in 2011 and 2012, respectively.


IMO number: 9126819 - Name of ship: DISNEY WONDER - Call Sign: C6QM8 - MMSI: 308457000
Gross tonnage: 83308 - DWT: 8604 - Year of build: 1999
Each image links to a larger copy which opens in a new window/tab
Disney Wonder at Juneau, Alaska
Photo: © Marvin Jensen, 19th June 2015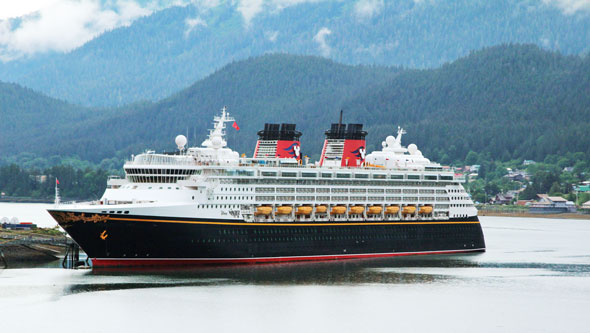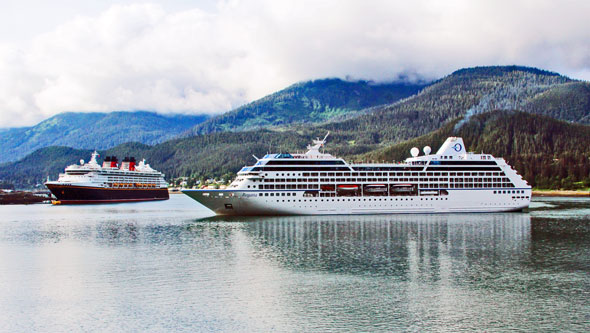 Disney Wonder seen from Mt Robert, Juneau, Alaska
Photo: © Marvin Jensen, 19th June 2015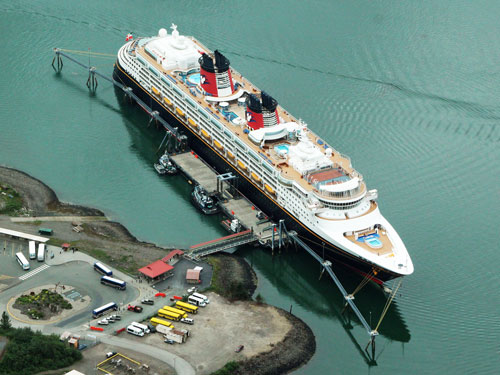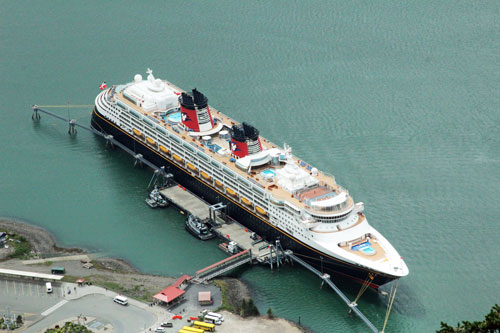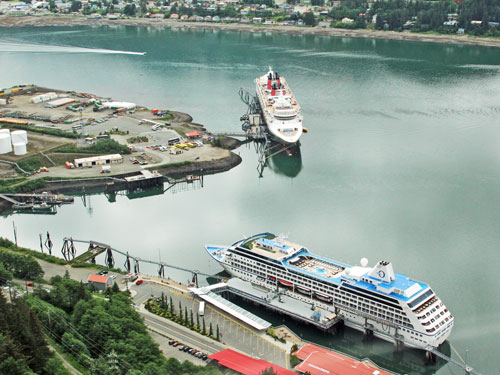 Disney Wonder leaving Juneau, Alaska
Photo: © Marvin Jensen, 19th June 2015