This is the record of a 13 night cruise taken on board Cunard's Queen Victoria from Southampton on 17th August 2009. This page covers the third sea day out of Southampton on Thursday 20th August.

The third sea day again started bright and sunny. We were going to have to get used to this. Queen Victoria passed through the Straits of Gibraltar early in the morning, but sea mist prevented us from seeing much. We then headed north east for the rest of day, not passing much shipping.

The journalist and white suited ex-MP Martin Bell gave a fascinating talk on his career and views on world conflict. Fellow MP Lembit Opik was also on board, though apparently just for a holiday with his attractive, not non-cheeky, companion. Two further Martin bell talks were scheduled for later in the cruise.



Name of ship: QUEEN VICTORIA - IMO number: 9320556 - Call Sign: GBQV = Gross tonnage: 90049
Type of ship: Passenger (Cruise) Ship - Year of build: 2007 - Flag: United Kingdom
Fit for a Queen, by Gordon Bauwens, showing Queen Elizabeth on the Clyde
Photo: © Ian Boyle, 20th August 2009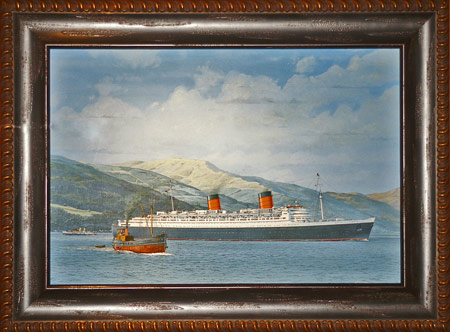 Detail of puffer Ardfern and PS Jupiter or PS Juno from Fit for a Queen, by Gordon Bauwens, showing Queen Elizabeth on the Clyde
Photo: © Ian Boyle, 20th August 2009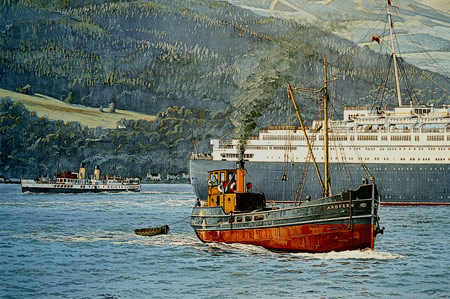 Queen Mary on builder's trials, by Gordon Bauwens, showing Queen Mary on the Clyde
Photo: © Ian Boyle, 20th August 2009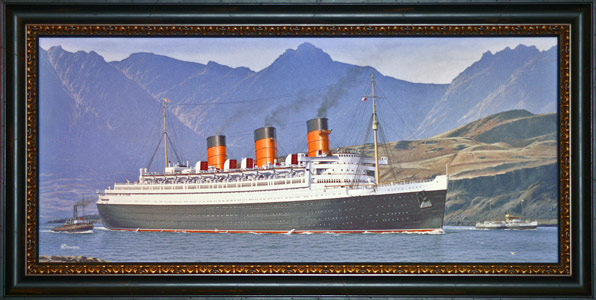 Queen Mary on builder's trials, by Gordon Bauwens, showing a detail of PS Caledonia from the painting above
Photo: © Ian Boyle, 20th August 2009