Princess Cruises - Scotland-Shetland-Iceland-Norway - Page 2: Scrabster, Scotland



IMO number: 9187899 - Name of ship: OCEAN PRINCESS - Call Sign: ZCDS4 - MMSI: 310505000
Gross tonnage: 30277 - DWT: 2700 - Year of build: 1999 - Flag: Bermuda



Each image links to a larger copy which opens in a new window/tab

This pages shows a sample selection of images from a 14-day cruise on Ocean Princess . This page shows the visit to Scrabster in Scotland.

Ocean Princess was delivered in 1999 as the R Four of Renaissance Cruises, one of a class of eight identical sisters. The ship was not owned by Renaissance Cruises; instead she was owned by a group of French investors. When Renaissance declared bankruptcy in 2001, the ship was seized by creditors, along with the other seven vessels in the fleet. In 2002, Princess Cruises secured a two year lease for R Four and her sister ship R Three (now Pacific Princess). The vessel entered operation at the end of 2002, and was renamed Tahitian Princess. At the end of the lease, Princess Cruises purchased both vessels. In November 2009 the Tahitian Princess was renamed Ocean Princess to 'reflect a more global theme'. It was announced on November 25, 2014, that the ship is to be sold to Oceania Cruises. She is expected to depart the Princess fleet in March 2016 where she will undergo a 35-day, $40 million refurbishment in Marseille, France to become Sirena.
Princess Cruises - Scotland-Shetland-Iceland-Norway - Page 2: Scrabster, Scotland
IMO number: 9187899 - Name of ship: OCEAN PRINCESS - Call Sign: ZCDS4 - MMSI: 310505000
Gross tonnage: 30277 - DWT: 2700 - Year of build: 1999 - Flag: Bermuda
Each image links to a larger copy which opens in a new window/tab
Ocean Princess at Scrabster
Photos: © Margaret Boyle, 20th July 2015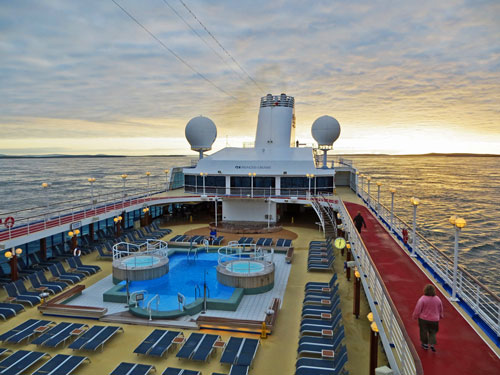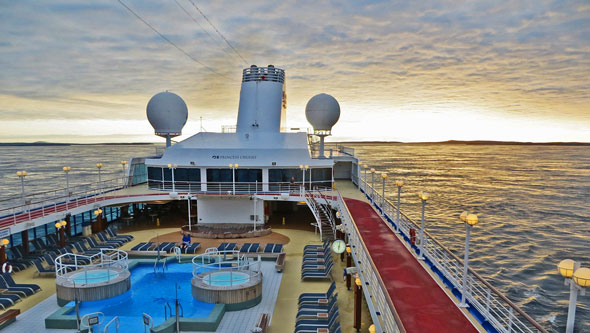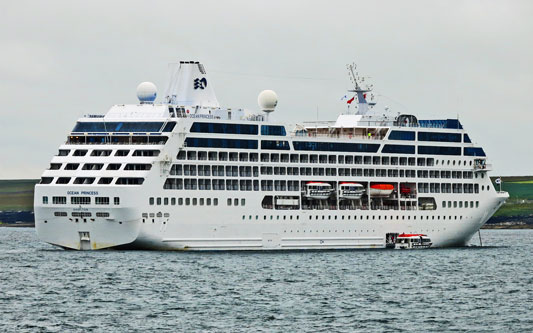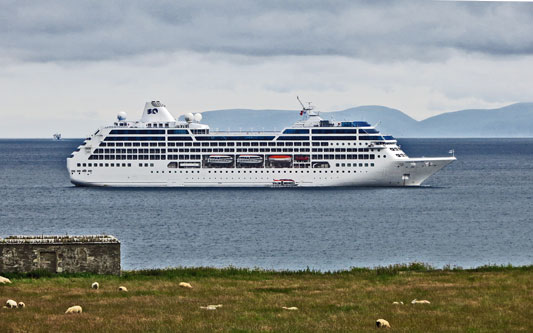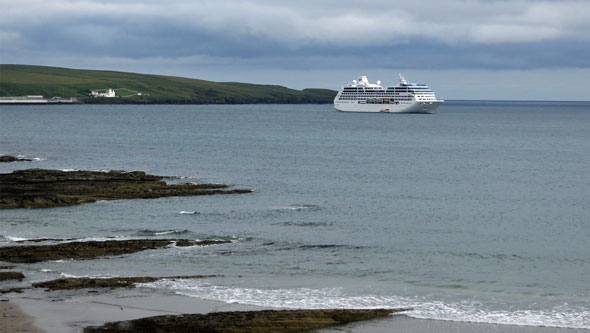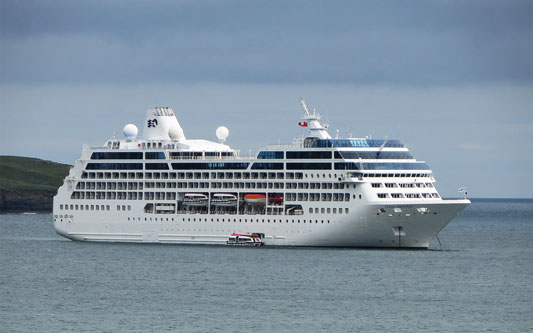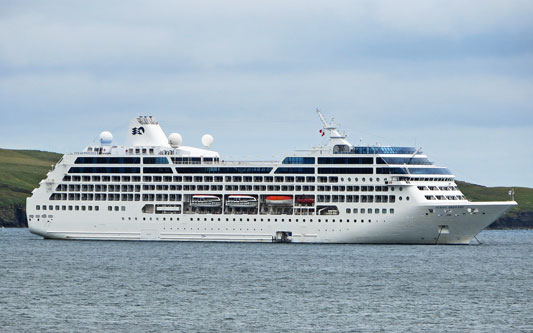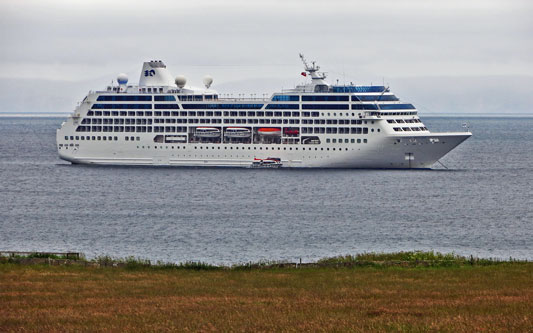 Ocean Princess tenders at Scrabster
Photos: © Ian Boyle, 20th July 2015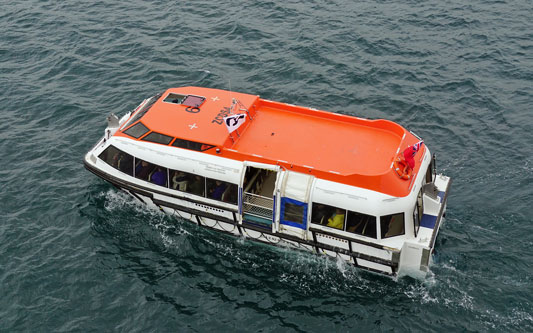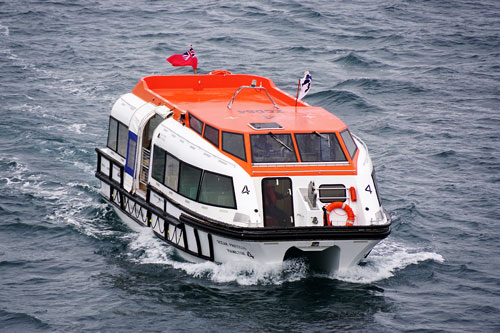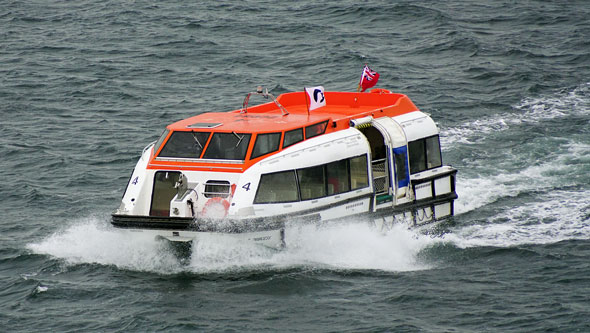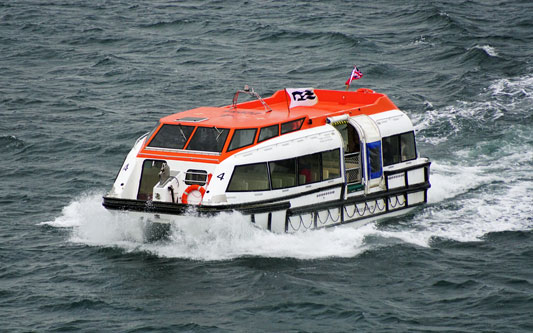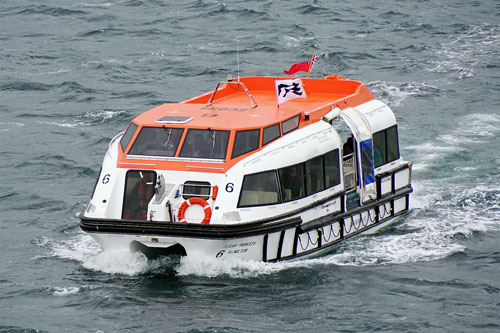 Hamnavoe berthed at Scrabster
Photo: © Margaret Boyle, 20th July 2015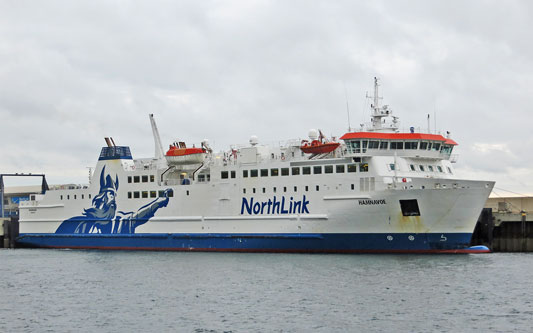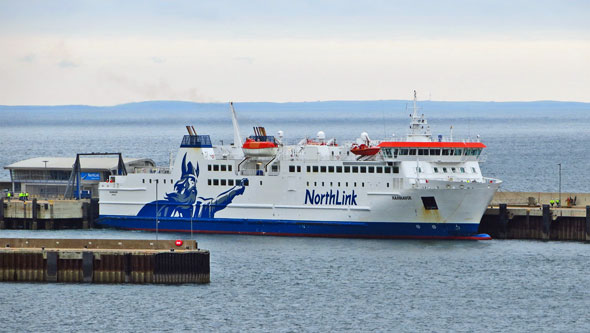 Hamnavoe morning departure from Scrabster to Stromness
Photo: © Ian Boyle, 20th July 2015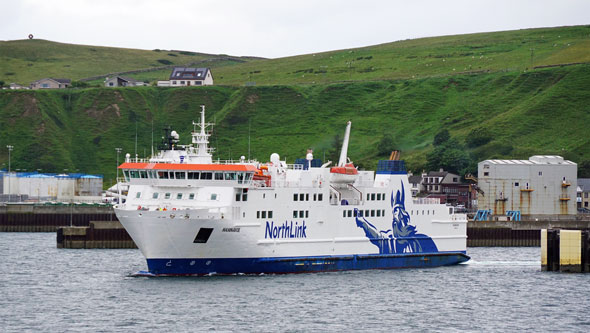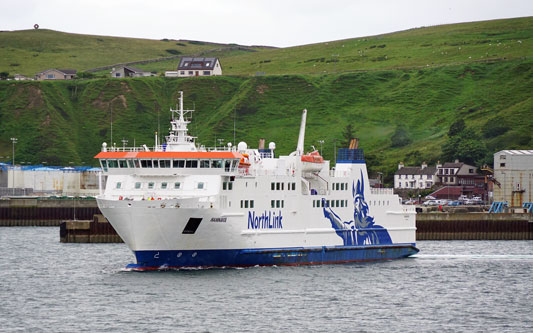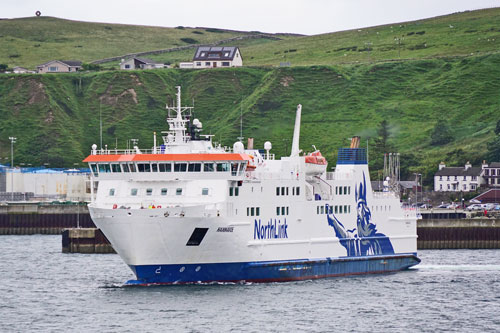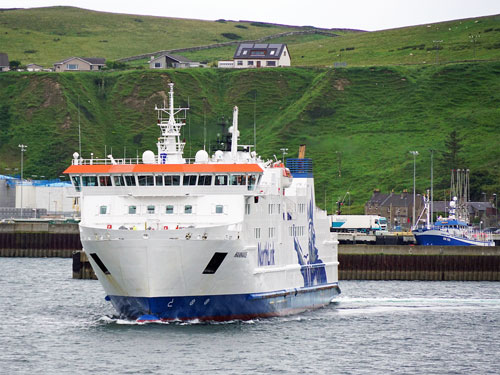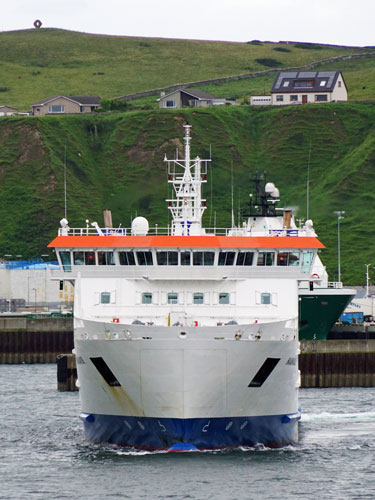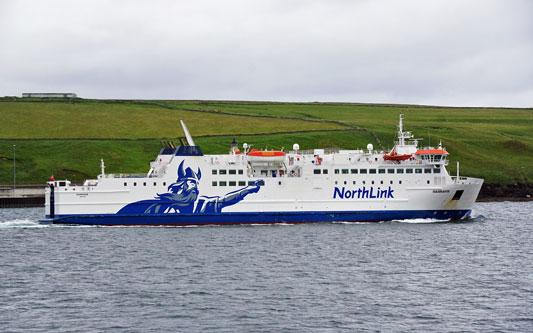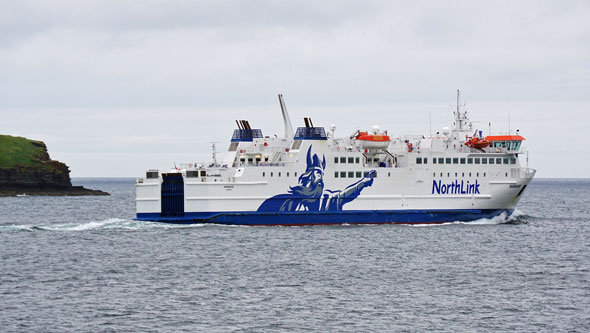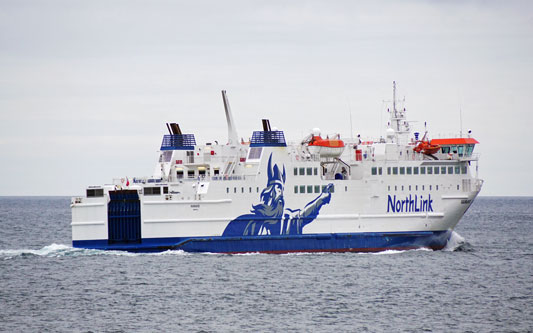 Hamnavoe afternoon arrival at Scrabster from Stromness
Photo: © Ian Boyle, 20th July 2015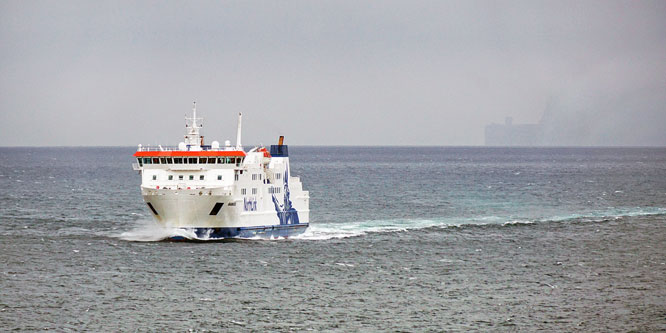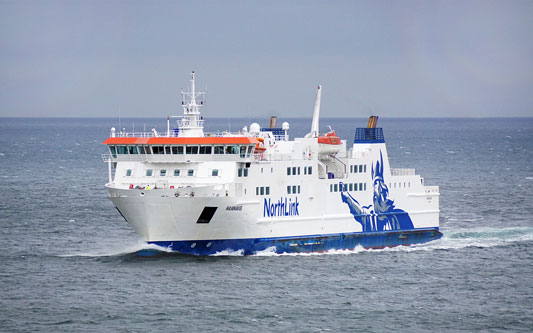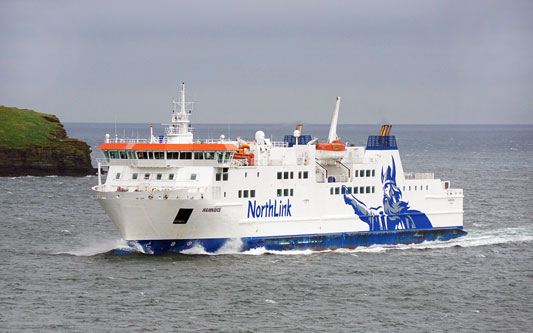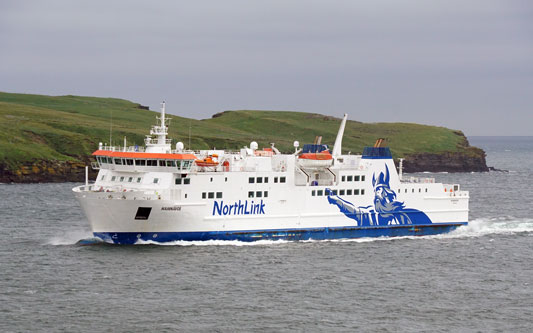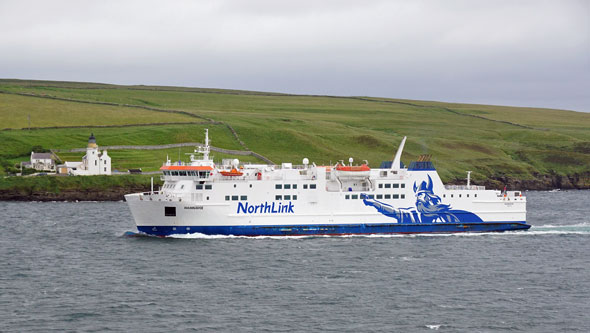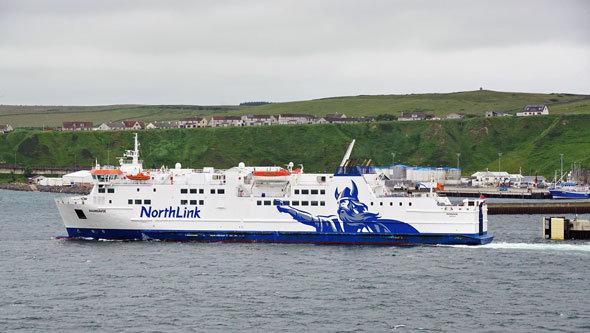 Hamnavoe afternoon departure from Scrabster to Stromness
Photo: © Ian Boyle, 20th July 2015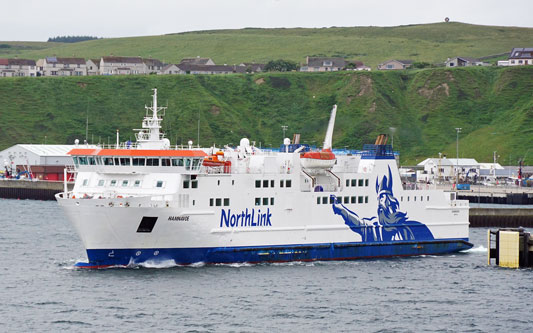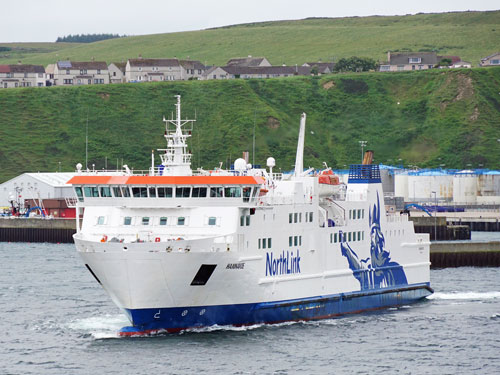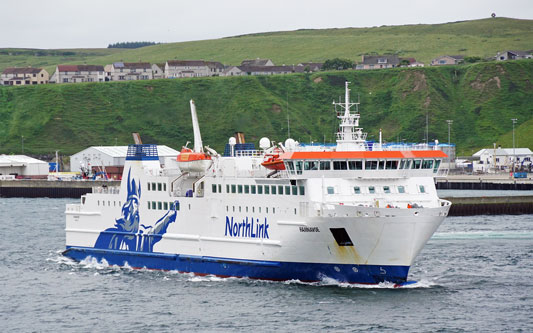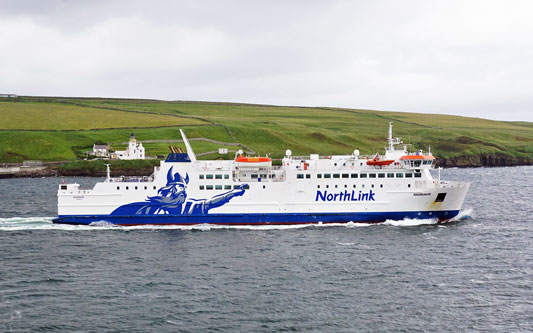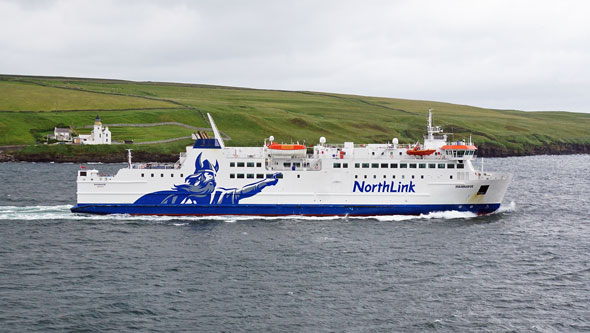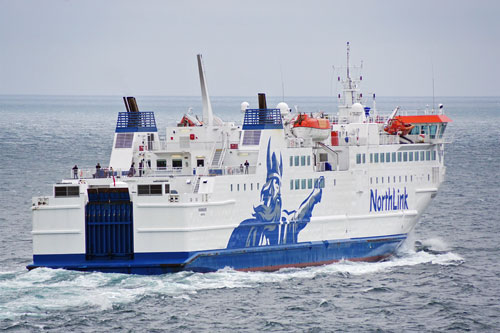 Hamnavoe evening arrival at Scrabster from Stromness
Photo: © Ian Boyle, 20th July 2015